Grandes Vinos
hectares of vineyards
+4500
The fruits of the legacy
For lovers of the classic
For those looking for something fresh and relaxed
The vineyards
The stony soil, layers of rocks, minerals and earth where the Grandes Vinos vineyards are found, in the Cariñena district, enable the vine to grow in the best terroir.

The local wind, called el cierzo, that blows from the north, is an important ally for this terroir, enabling sustainable viticulture that helps to protect the environment, two fundamental cornerstones for us.
TODAY IN CARIÑENA
20º
Broken clouds
The stars of the show
In a land with deep wine-growing roots, the real protagonists are the winegrowers who make up the human fabric of Grandes Vinos.

For them, vine growing is much more than just a business, it is a family and cultural legacy throughout the whole region, passed down from parents to children, from generation to generation.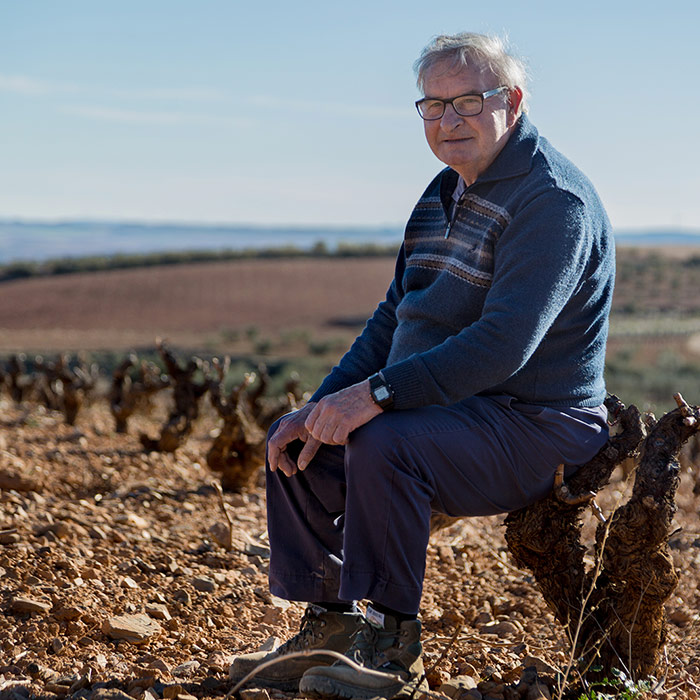 On the Blog we talk about...
Grandes Vinos in "Padre No Hay Más Que Uno"
Once again, Grandes Vinos shows its continued commitment to culture and Spanish cinema by participating in the production of Padre No Hay Más Que Uno directed by Santiago Segura. The film can be seen in movie theaters from August 1st and is expected to be one of summer's more watched films.