We are who we are thanks to our elders in Cariñena, as much as anywhere else in the world. Women and men that have passed on their legacy, their effort, their enthusiasm and their love for the vineyards generation after generation.
In the difficult moments that we have lived in 2020, more than ever, it was our obligation to be by their side. For this reason, with our eyes and our gratitude focused on them, we launched this project that we now look back into it.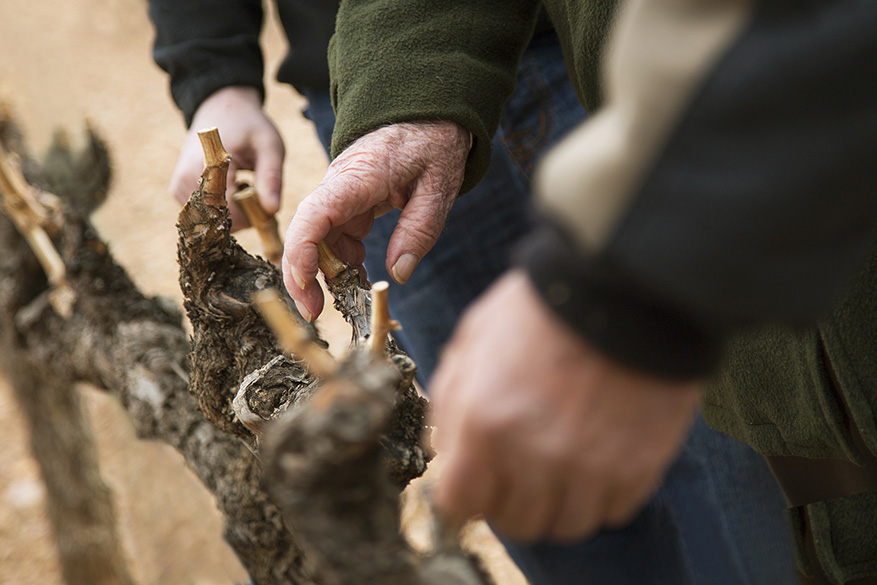 Somewhere over the rainbow the dreams we dream come true
The ¨Over the Rainbow¨ project was born from our commitment, social responsibility and need as a company to support society during the Covid-19 crisis.
The campaign began in May 2020 with the first direct donation of € 50,000 coming from Grandes Vinos and the rest of the donation, totaling € 21,286, has been obtained thanks to the generosity of individuals and companies that have bought over 2,000 bottles of Over the Rainbow solidarity wines, raising a total donation of € 71,286, which has been allocated entirely to Doctors of the World Organization in Spain and the #Yomecorono research campaign in the fight against Covid-19.
We ourselves, as a company, made a first direct donation of € 50,000, to which the support of hundreds of Great Wine Lovers has been added, reaching a total of € 71,286, with the full amount of sales, which has been delivered, in equal parts, to Doctors of the World and #YoMeCorono.
The beneficiaries of the project
The full amount has been allocated in fighting this pandemic. on two fronts, in equal parts; supporting the most vulnerable group, the elderly, and also financing the research through two collaboration agreements with Médicos del Mundo and #YoMeCorono respectively.
Susana Atienza from Doctors of the World and Dr. Bonaventura Clotet from #YoMeCorono, receiving the donations.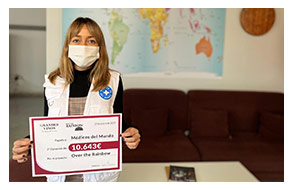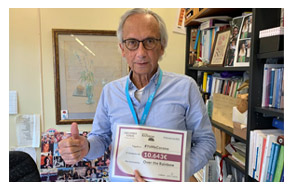 We want to support our elders and everybody could help us achieve this by contributing their grain of sand in this fight against Covid-19 with the purchase of one of our solidarity wines.
800 Packs Premium Over the Rainbow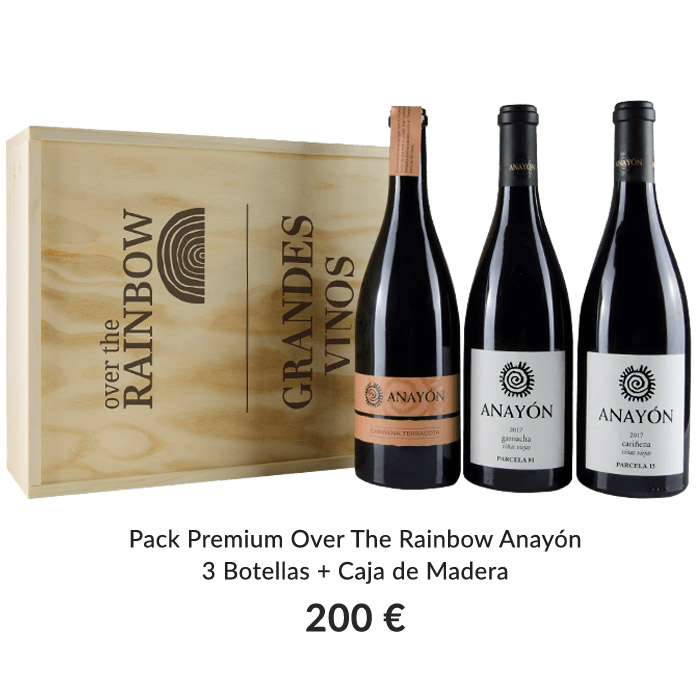 17 600 Over the Rainbow Rosé bottles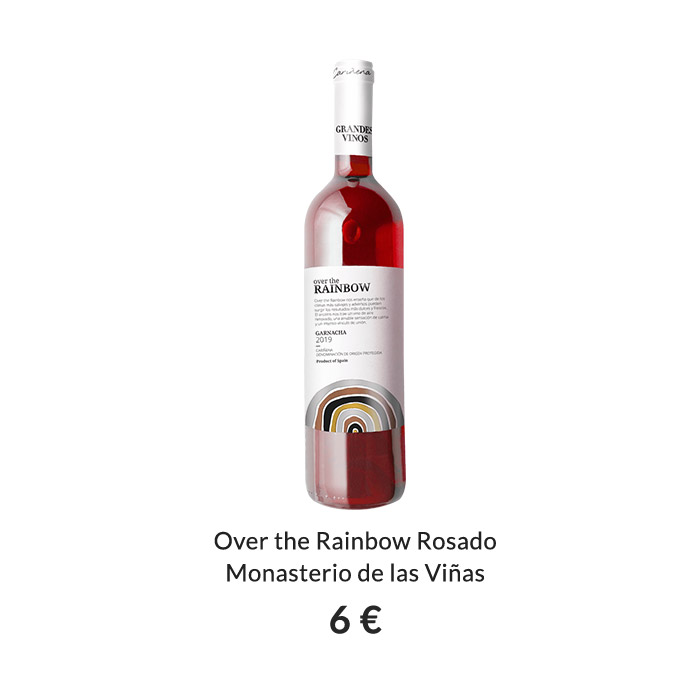 Pack Premium – Over the Rainbow, which included 3 bottles of Anayon at 200€ per each pack.
The other possibility was a new edition to our Monasterio de las Viñas line as Rosé- Over the Rainbow that was sold for 6€ per bottle.
Bottles of solidarity wine that, with all contributions, will become aid for our elders and support for research
An iconic song, a new version, different people, different places, but all united in one voice to create a rainbow, because after the storm calm always comes, for the toasts that will come and for many #BrindisRainbow
New York, Madrid, Rome, Paris, Berlin and Rio de Janeiro draw the chords of union between continents and cultures, a song to hope that dreams come true. The music of Briguel, Alex Forriols, Alessandro Campone, Mandarina and Luana, to the smooth beat of Ana Morales' steps. We thank all of them from here for their participation in this project.
Wine is Social, the wine club, whose mission is "Make it easier to love wine", has been our necessary partner in the project, adding its logistics, commercial and marketing network. Both wines could also be purchased in their online store, with the full amount also being allocated to this Over the Rainbow Project.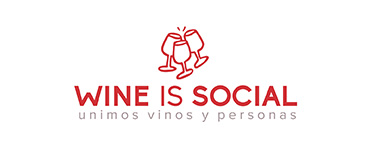 At Grandes Vinos we are proud and grateful for the welcome and support received during this project. There were also some popular faces who also joined in this initiative. Master of Wine Pedro Ballesteros, Chef Carme Ruscadella, Journalists such as Carlos Herrera, José Ramón de la Morena, Pepe Ribagorda, Marta Robles, Nieves Herrero and Mariló Montero, along with showman Carlos Latre or stars of our cinema such as Santiago Segura and Antonio Resines gave their public support to the project and from here we thank you all.
¡APÚNTATE A NUESTRA NEWSLETTER Y RECIBE NOVEDADES Y OFERTAS EXCLUSIVAS EN TU MAIL!
¿Qué deberías saber al enviar tu solicitud?
Responsable: GRANDES VINOS Y VIÑEDOS, S.A.
Finalidad: Gestionar el envío de información. Sus datos se conservarán el tiempo necesario que origine su tratamiento.
Legitimación: Consentimiento del interesado.
Derechos: Acceder, rectificar y suprimir los datos, así como otros derechos, como se explica en esta información adicional.
Please, confirm that you are of legal age to drink alcohol in the country where you live
Always drink responsiblyThis site uses cookies: Terms and conditions of use