At Grandes Vinos our facilities are open for you to come and visit our winery and get to know the legacy of Cariñena in detail, but you can also use it to organize your professional events here.
Guided tour for individuals or groups
The visit includes a guided tour of the coupage hall, the bottling plant, the aging cellar and the social area. The tour ends with a two wines tasting session in the WINE SHOP where visitors will have a special discount on any wine purchase.
The tour lasts for approximately one hour and the price per person is €6.
Timetable:
From Monday to Friday working days at 12:00 pm and 4:00 pm
Sundays at 11:00 am and 1:00 pm
Groups from 20 people
Please contact for availability of other schedules at visitas@grandesvinos.com
Discover Cariñena´s 3C
Take a guided city tour of downtown Cariñena to discover the city and its wine steeped history. Stop at the Cariñena "Protected Designation of Origin" Museum and finish at our winery where, to top off the experience, there will be a wine tasting with two wines, one of them our Premium 3C Cariñena, so you too can share in the legacy of Cariñena.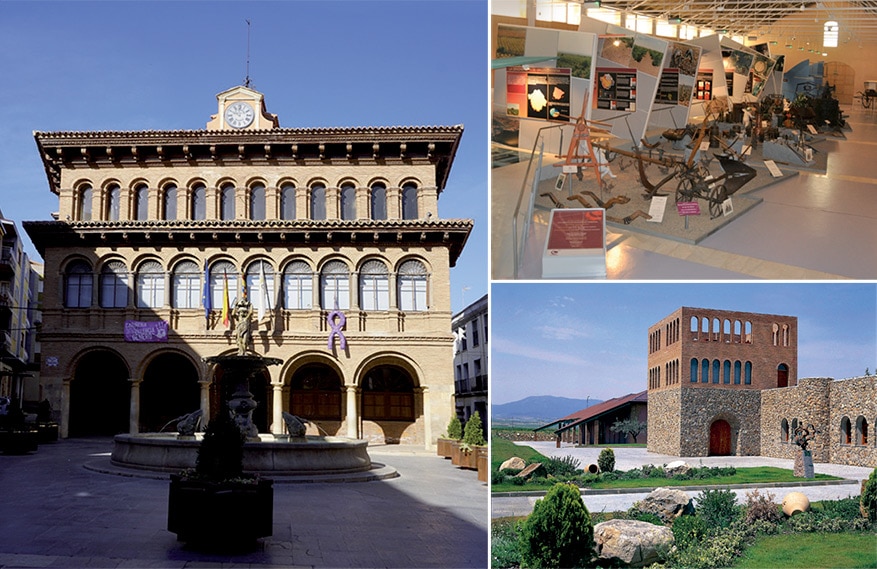 Visits on Sundays.
Itinerary:
10:30 am Departure from the Cari

ñ

ena Tourist Office

11:30 am Visit the Cari

ñ

ena "Protected Denomination of Origin" Museum

1:00 pm Visit our winery, which includes two complementary wine tastings
The original price of all three experiences is €11 per person. Take advantage of our current promotion to "3C Discover Tour" for only €9 per person! Make your reservation now.
Your opinion matters to us
When you come and visit us, don't forget to rate your experience. And have a look at what our other visitors think. We hope you enjoy your stay at Grandes Vinos!
Book now
For better organization, it is essential to book your visit in advance.
Make your pre-booking here and our wine tourism department will contact you to confirm all the details.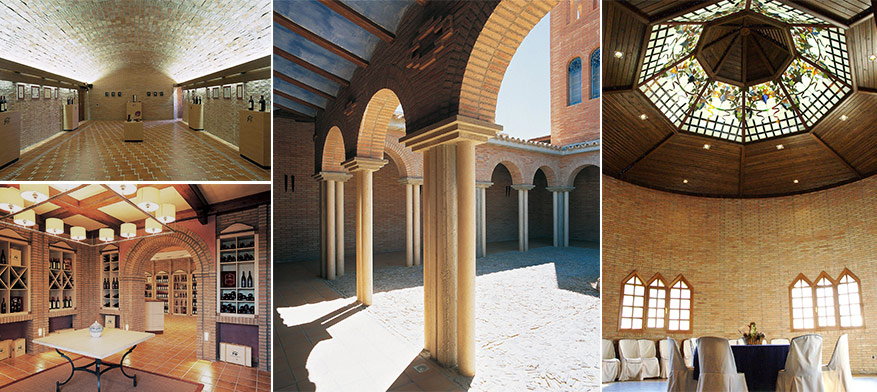 The passion for wine comes from the land. Come and discover the wine of stones and share the legacy of Cariñena
Technical days, conventions and conferences
Grandes Vinos offers its premises to groups, associations and companies for organising their professional events: conventions, technical days and conferences.
Below is a list of the services we offer:
visit to the winery
function room with audiovisual support
beginners' or more advanced tasting sessions
visits to the vineyards with technical field staff
breakfast, brunch, lunches or dinner in any of our three restaurants
transport and entertainment
planning itineraries and reservations for cultural visits to nearby places of interest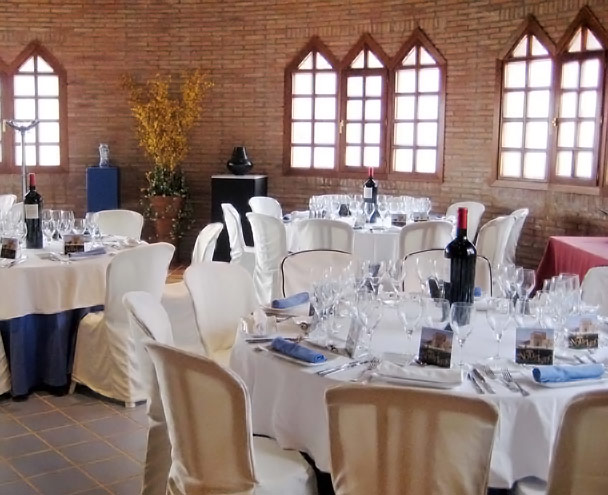 Contact details and location
Throughout the year we organize different activities so you can experience wine in a totally different way.
The passion for wine is growing day by day and goes far beyond just enjoying a glass of wine in good company.
We want to learn about wines by tasting them guided by an expert winemaker, see the wineries, visit the vineyards and walk these lands that have such a deep-rooted winegrowing tradition.
To channel this curiosity and passion, the Campo de Cariñena Wine Route has been created, in which Grandes Vinos, of course, plays a big part, which we invite you to come and discover.

And, of course, you can extend your route throughout the whole Community, just let yourself be guided by all the fantastic suggestions you'll find at Wine tourism of Aragon, which includes a special look at the illustrious painter from Fuendetodos, Francisco de Goya.
Get to know the legacy of Cariñena up close and enjoy your passion for wine in the land that gives its name to a grape. Welcome!
¡APÚNTATE A NUESTRA NEWSLETTER Y RECIBE NOVEDADES Y OFERTAS EXCLUSIVAS EN TU MAIL!
¿Qué deberías saber al enviar tu solicitud?
Responsable: GRANDES VINOS Y VIÑEDOS, S.A.
Finalidad: Gestionar el envío de información. Sus datos se conservarán el tiempo necesario que origine su tratamiento.
Legitimación: Consentimiento del interesado.
Derechos: Acceder, rectificar y suprimir los datos, así como otros derechos, como se explica en esta información adicional.
Please, confirm that you are of legal age to drink alcohol in the country where you live
Always drink responsiblyThis site uses cookies: Terms and conditions of use