There are cities that give their name to an aeroplane, a boat or a building, but in Cariñena things are a little different. Cariñena gives its name to a grape and that is something that no other place can say.
Grapes usually have their own names, names they don't share with anyone else, names that sound like they taste. There are fleshy names and fruity names, names that suggest smoothness and names that suggest exoticism, but for a grape to take the name of a city, of a district, tells us just how much the product and the place are the same thing.
Cariñena is grape and Cariñena is wine. There are very few places in the world that have had such an exact identification for so many centuries.
The district of the Campo de Cariñena gives its name to a grape, which is unique in the world, it is such an honour and, for us, it is the best way of expressing the bond between this region and wine.
Nowadays, the Cariñena (Carignan) grape, also known as Mazuela or Mazuelo depending on the place, is just one of the many varieties that are grown in these lands of transition between the Ebro valley and the rounded mountains of Iberian System range, which in this section is called the Sierra de Algairén.
Here too there are varieties with names that have been familiar to many generations of Iberian winegrowers: Garnacha, Tempranillo, Macabeo and Muscat, growing alongside others with names that sound like imported treasure, new times, new habits, new palates: Chardonnay, Cabernet Sauvignon, Syrah and Merlot.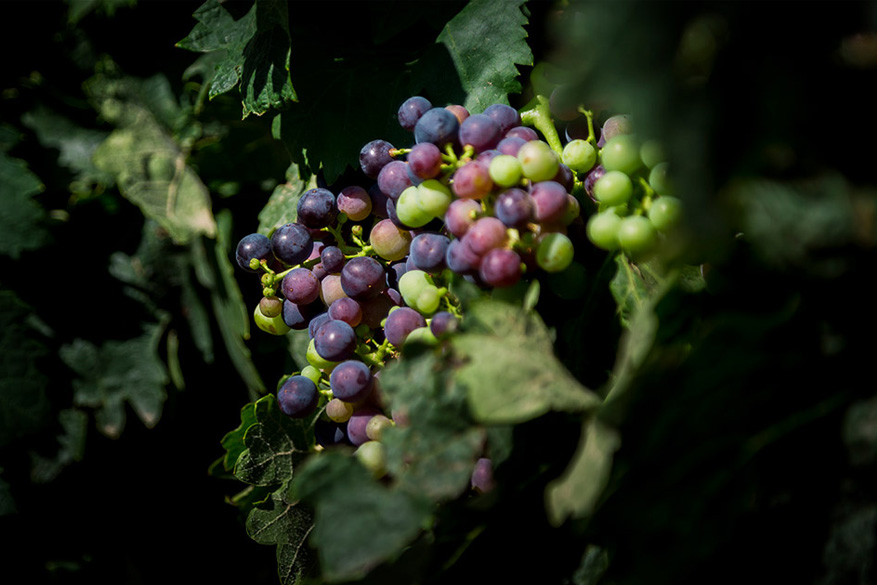 Grapes have grown in the Campo de Cariñena since before these lands acquired their name with its Latin root. The Iberians knew a wild variety of vine, the Phoenicians exported their cultivation and transformation techniques, but it was the Romans who, as they spread through the Ebro valley, helped to extend the vineyards and led to the increase in the production of wine and all the trade it brought.
*Copy of the article by the journalist and writer Miguel Mena dedicated to our land, Cariñena.
Cariñena has just been named as a Spanish wine region on the up, to be closely watched, by Wine Enthusiast, Wine.com and The Today Show.
If you are seeking great value and intense flavors, then this historic region is one you will want to get to know
Wine Enthusiast
Cariñena is a place for discovery
Wine & Spirits
At its best, Cariñena delivers a clear expression of Garnacha, with all its fruity flavors and freshness intact – a wine to pour liberally with tapas or as an aperitif.
-Patricio Tapia-
Wine & Spirits Magazine
With its signature Garnacha-based reds and other high-quality reds and whites, Cariñena is poised to become the next big thing from Iberia due to both the affordability and crowd-pleasing approachability of its wines.
Wine.com
The biggest advantage for the Cariñena region is the quality-to-value ratio.
The SOMM Journal
Garnacha is the "Height of Fashion"
Jancis Robinson