Gourmets, Peñín and El País are some of the most prestigious and consulted wine guides in Spain that have placed in its 2020 editions, the wines of our winery Grandes Vinos as leaders within the Cariñena PDO and among the most prominent in the country, with scores that exceed the coveted 90 points.
Join us on this tour of these reference wine guides to find out which wines have led us to that leadership within our designation of origin.
Thousands of wines are scored by this veteran guide, born in 1983 but with a different name and initially biannual, which is characterized by its blind tasting system, so that its tasters committee, composed in this edition of 25 professionals, value the wines ignoring their brand. In this year's edition the winemakers, sommeliers, journalists and active tasters of Gourmets have tasted a total of 4,360 wines.
The 36 Gourmets Wine Guide Awards has just been published, in which Anayón Chardonnay was awarded "Best Aged White".
The readers of the Gourmets Wine Guide, one of the most prestigious of the Spanish wine Guides with international recognition and one of the best and most complete manuals on the wines of Spain, have chosen the most outstanding wines for yet another year. Of the representatives of the Spanish wine sector, this white wine from Grandes Vinos stands out.
 The important award will be presented at the 34 Salón Gourmets de Madrid, scheduled for April 2021 as a reward for our effort in quality and for enriching the winemaking world. The awards are endorsed by consumer preferences, including this unique 100 % Chardonnay, fermented and aged for 6 months in American oak. This Chardonnay belongs to the Anayón premium range of Grandes Vinos it features: choice of the best parcels, individualized vinifications, selected barrels and limited and numbered production.
Anayón Chardonnay presents as a pale lemon wine with perfumed aromas of white flowers such as honeysuckle or almond blossom, tropical fruits such as pineapple or mango and with a subtle touch of vanilla and spices. The palate is long, powerful and creamy with expressive flavors of lime pie and honey.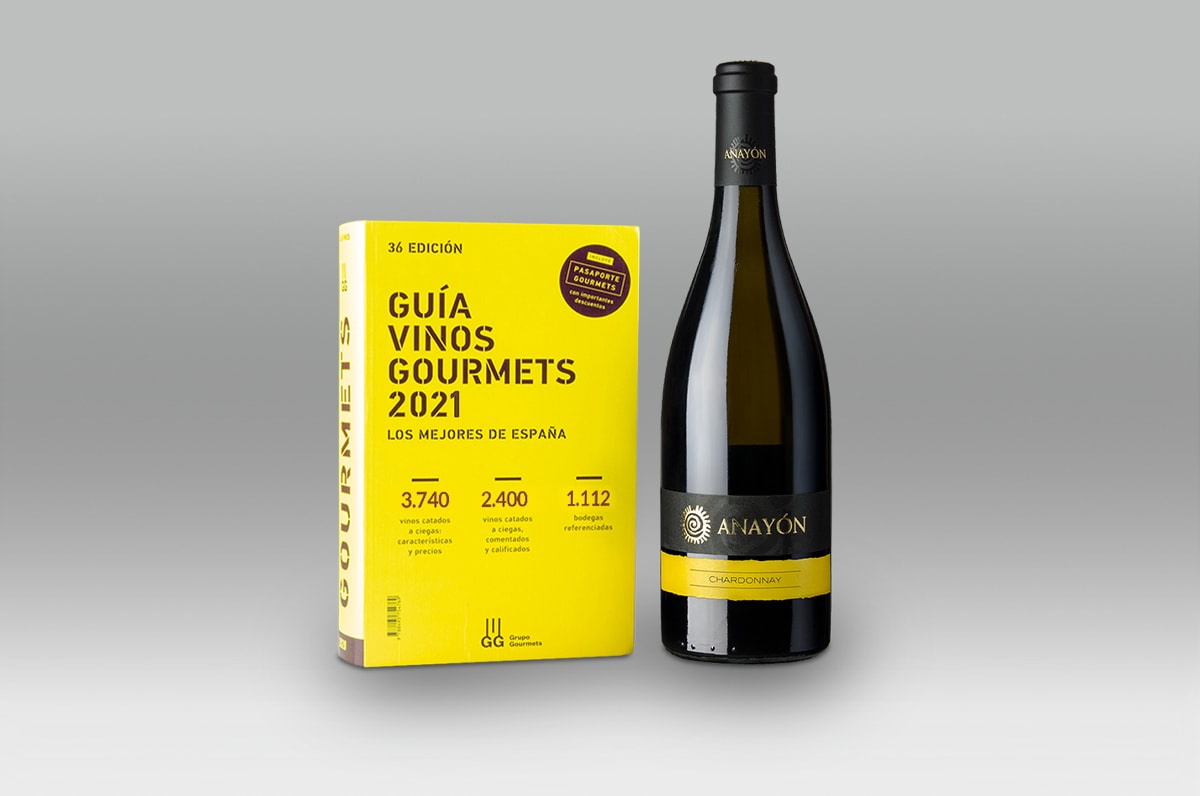 Born in 1990 and also initially biannually, its pages have passed this year more than 11,500 wines, which have been tasted by its team of four tasters led by Carlos González, accompanied by Javier Luengo, Alberto Ruffoni, and Boris Olivas .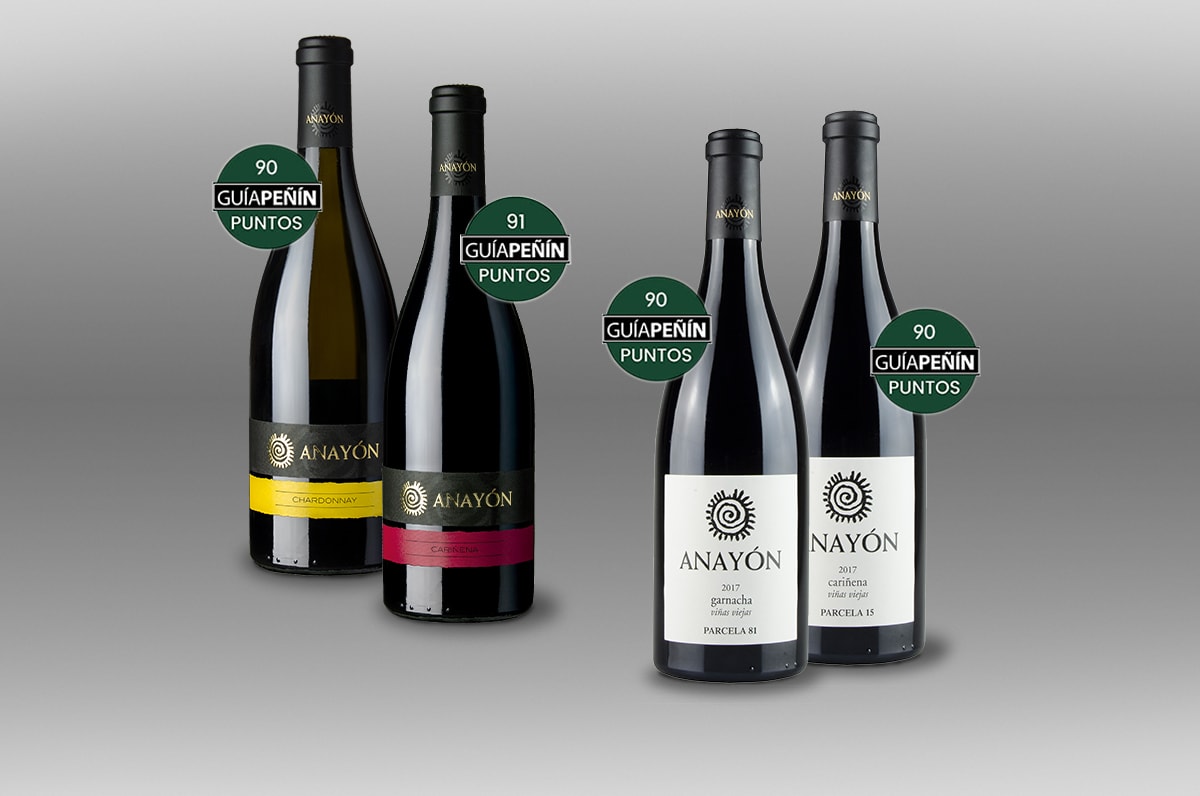 Yearbook of wines El País 2020
This wine yearbook began in 1993 and has specialized journalists Pilar Molestina, Javier Rueda and Luis García Torrens as responsible for its edition and the more than 4,000 tastings made, of which, in the end, they only enter the guide those wines that have exceeded 85 points within their standards.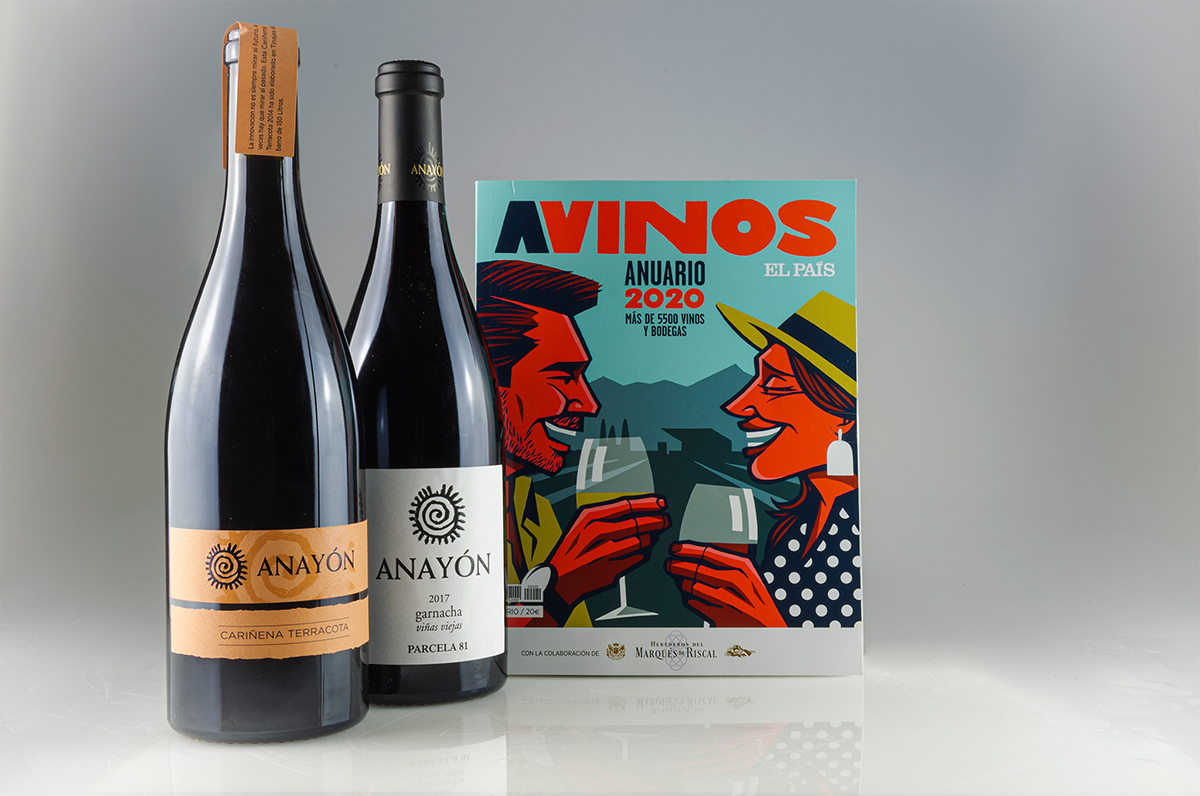 Since 2008 this wine guide of the Madrid newspaper has been published, for which its expert Juan Fernández-Cuesta is responsible, who travels from January to August throughout Spain to select a total of 1,300 wines, which he then tastes with dedication to distribute points.
Vivir el Vino 365 wines a year 2020
Edited by the magazine Vivir el Vino, this guide already has 18 editions on its backs. Its panel of experts has conducted a blind tasting of around 1,600 wines and they have left the 365 selected and that give name to the publication.
Semana Vitivnícola Guide
At the time of the publication of this article, this guide, more oriented to the professional wine sector and that in the last edition of the IWC Merchant Award Spain received the award as Best Wine Guide, is currently finalizing the publication of its tenth edition , corresponding to 2020, of which we cannot yet advance data. But we are pleased to remember that in the last edition Grandes Vinos climbed the podium of excellence nationwide, thanks to its two flagship varieties:
Together with those two wines on the podium,  another three of our wines received scores above 90 points.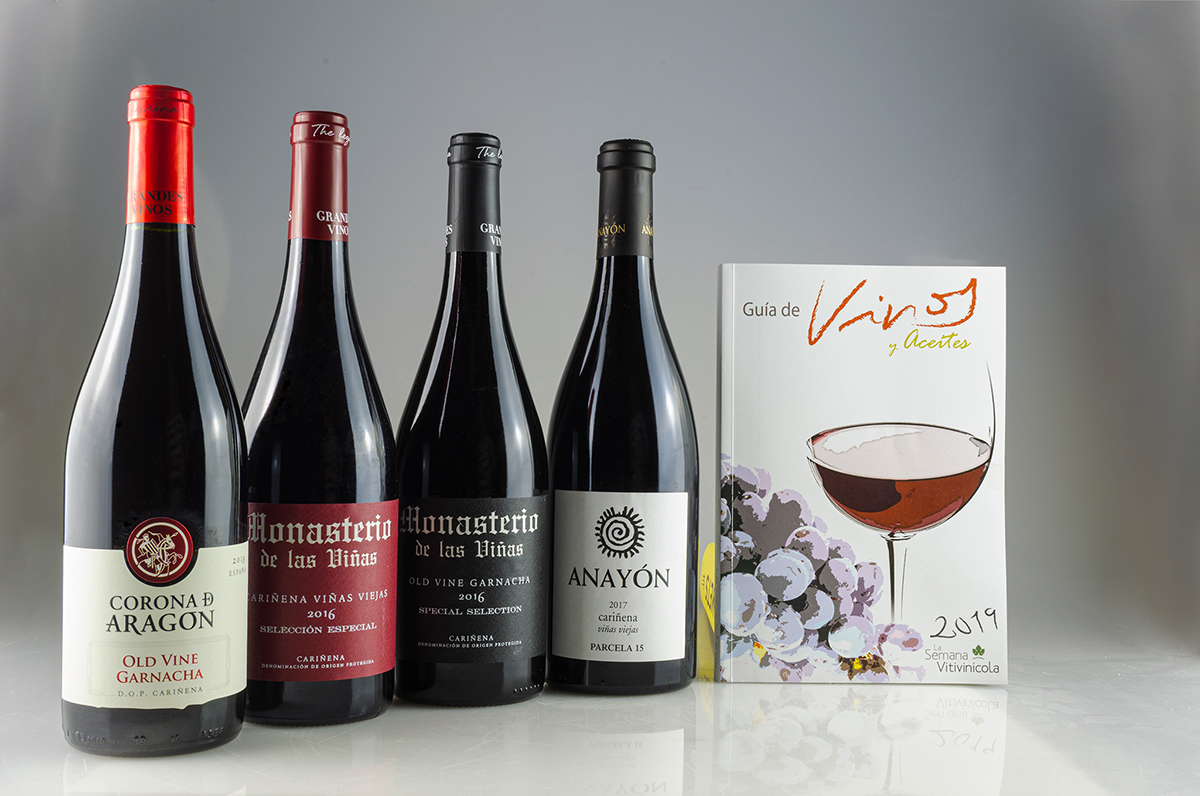 Semana Vitivinícola Guide 2020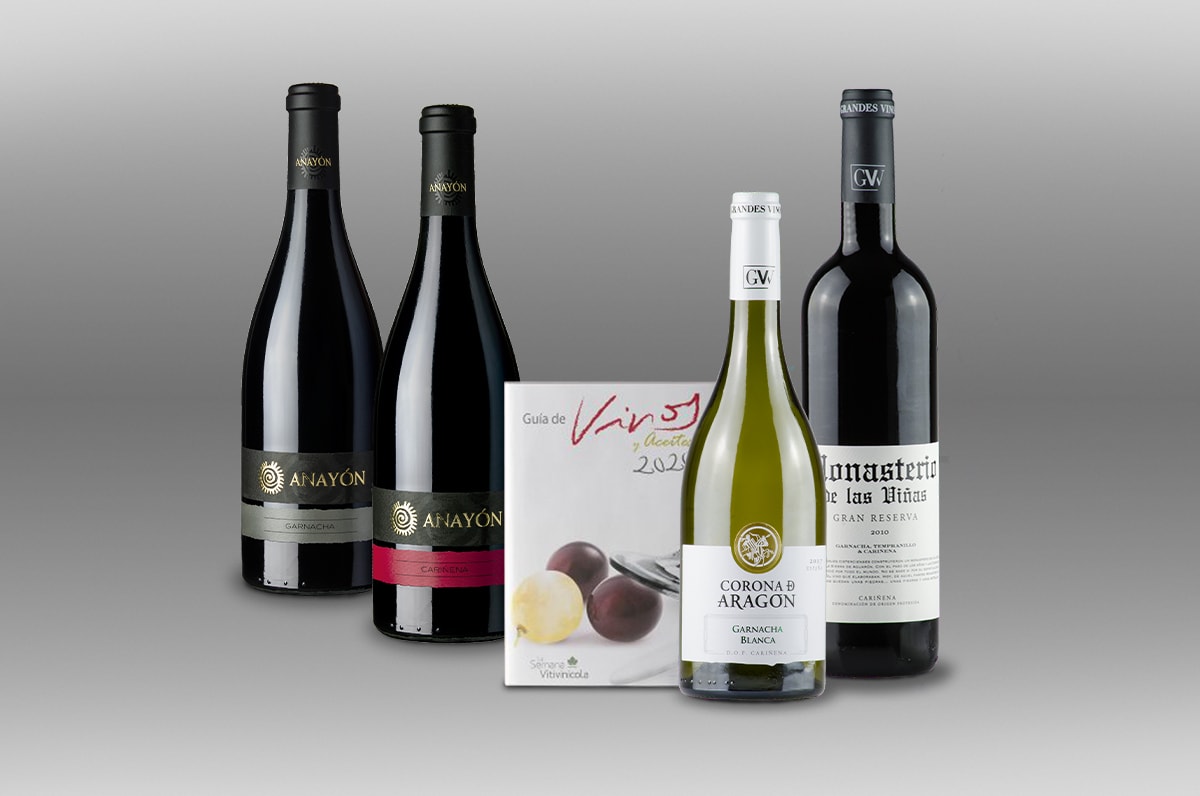 Guía del Vino Cotidiano Mi Vino 2019-2020
In this review the most prestigious and consulted wine guides of our country could not miss this popular guide that only punctuates wines that are sold at a price below € 10, which is not an obstacle for that also in this area Grandes Vinos also becomes leader in the PDO Cariñena.
Proensa 2020 Guide
This tour through the most prestigious wine guides in Spain would be completed with the Proensa Guide, of which we cannot detail scores of our wines, not for lack of merit, but because the winery has not sent any of its wines for evaluation in recent years, which will change from the next 2021 edition, to which Grandes Vinos will send a selection so that they can also be scored.