Enjoy this recipe with our El Circo Acróbata Garnacha.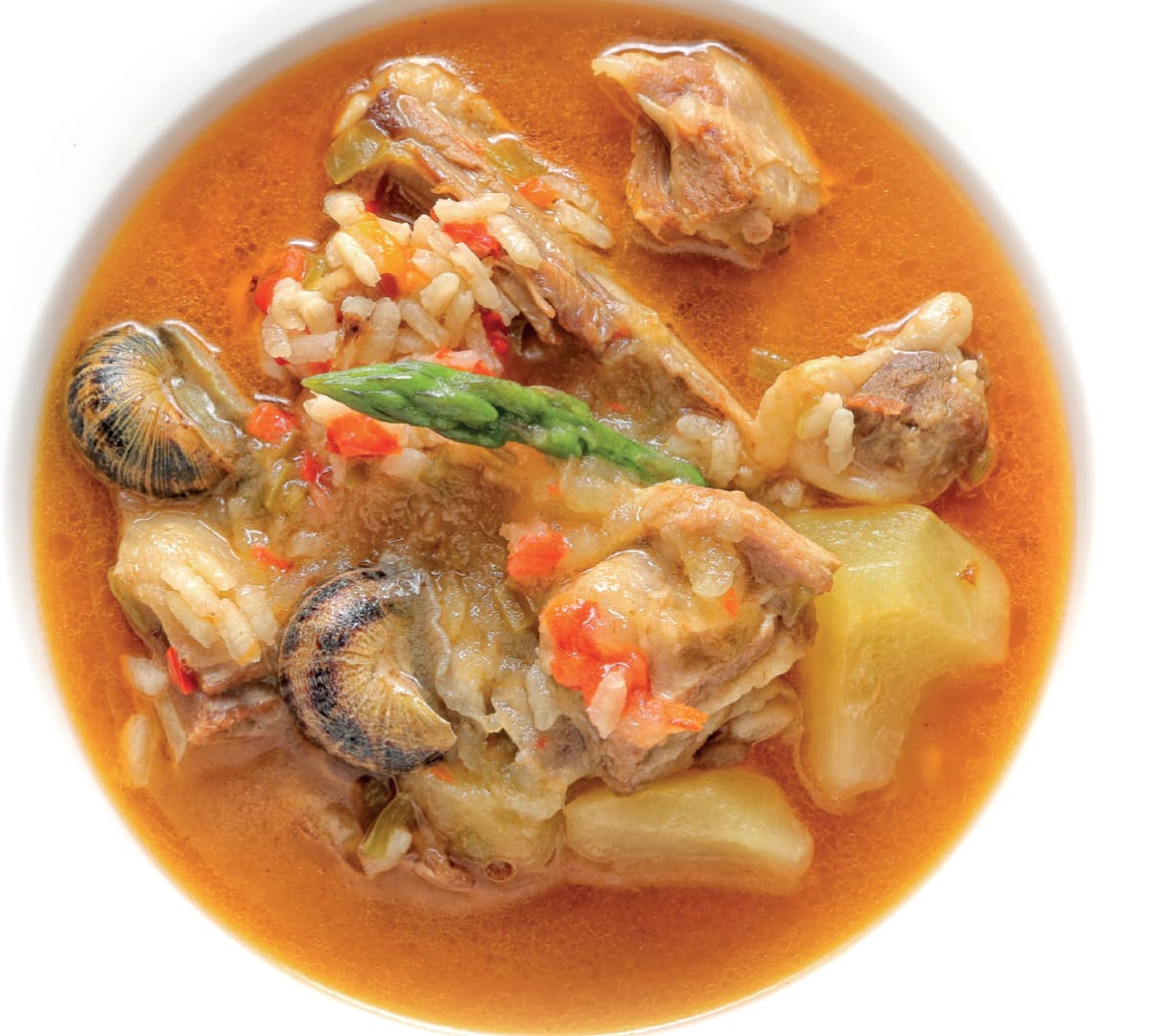 Rancho "Los Xarmientos"
Ingredients
1

Neck of Ternasco de Aragón (young lamb)

1

Belly of Ternasco de Aragón (young lamb)

1/2

Onion

1/2

Red pepper

1/2

Green Pepper

12

Escargots

1

Bunch of wild green asparagus

2

Potatoes

50g

Rice

2

Bay leaves

2

Garlic cloves

Salt

Extra virgin olive oil from Belchite

1l

White garnacha Cariñena wine

1l

Water

Pepper
Instructions
Chop the belly and the neck into pieces and season. Fry until golden in olive oil. When it has achieved the correct color, add the brunoised cut onion and peppers.

Lightly fry over low heat, add the bay leaf and the white wine.

When the wine has reduced, add the escargot and cover with water and leave to boil until the meat is separating from the bone.

Then add the wild asparagus and the potato cut into medium-size pieces. Leave to boil for 10 minutes, adjust the salt and add the rice.

Leave to boil an additional 15 minutes. Remove from heat and leave it to rest for 5 minutes. If the stew seems to thin: mash a couple of the pieces of the stewed potatoes to achieve a thicker body.
Notes
Serve immediately, so the rice is not overcooked.
Alex Casorrán Galán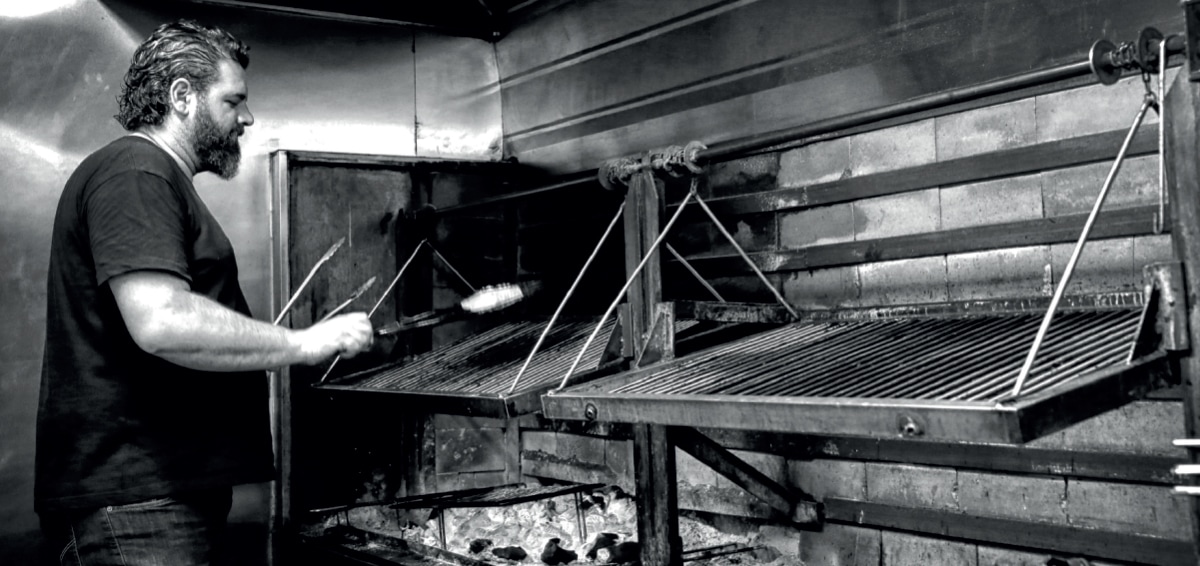 Alex Casorran belongs to a family of restauranteurs and he has an entrepreneurial spirit. He studied cooking because he appreciated that when the time comes to open a restaurant the most difficult thing was to find a cook with whom you can comfortably work together. He studied in the Escuela de Hostelería TOPI and completed his training with Jorge Cruz. Before beginning his own business adventure, he ran the kitchen of the restaurant Aragonia. Always aware of changing trends, he opened two cider bars, a tapas bar, a seafood establishment and finally Los Xarmientos, a restaurant specializing in Aragonese cooking.
The recipe of Rancho "Los Xarmientos" well as the Chef bio is an extract of the Golden Book of the Aragonese Cuisine first edition, an International Gourmand World Cookbook Award as the best book in Spanish in the "Local Cuisine" category.