Enjoy this recipe of Sergio Gil Atienza with our El Circo. Malabarista. Macabeo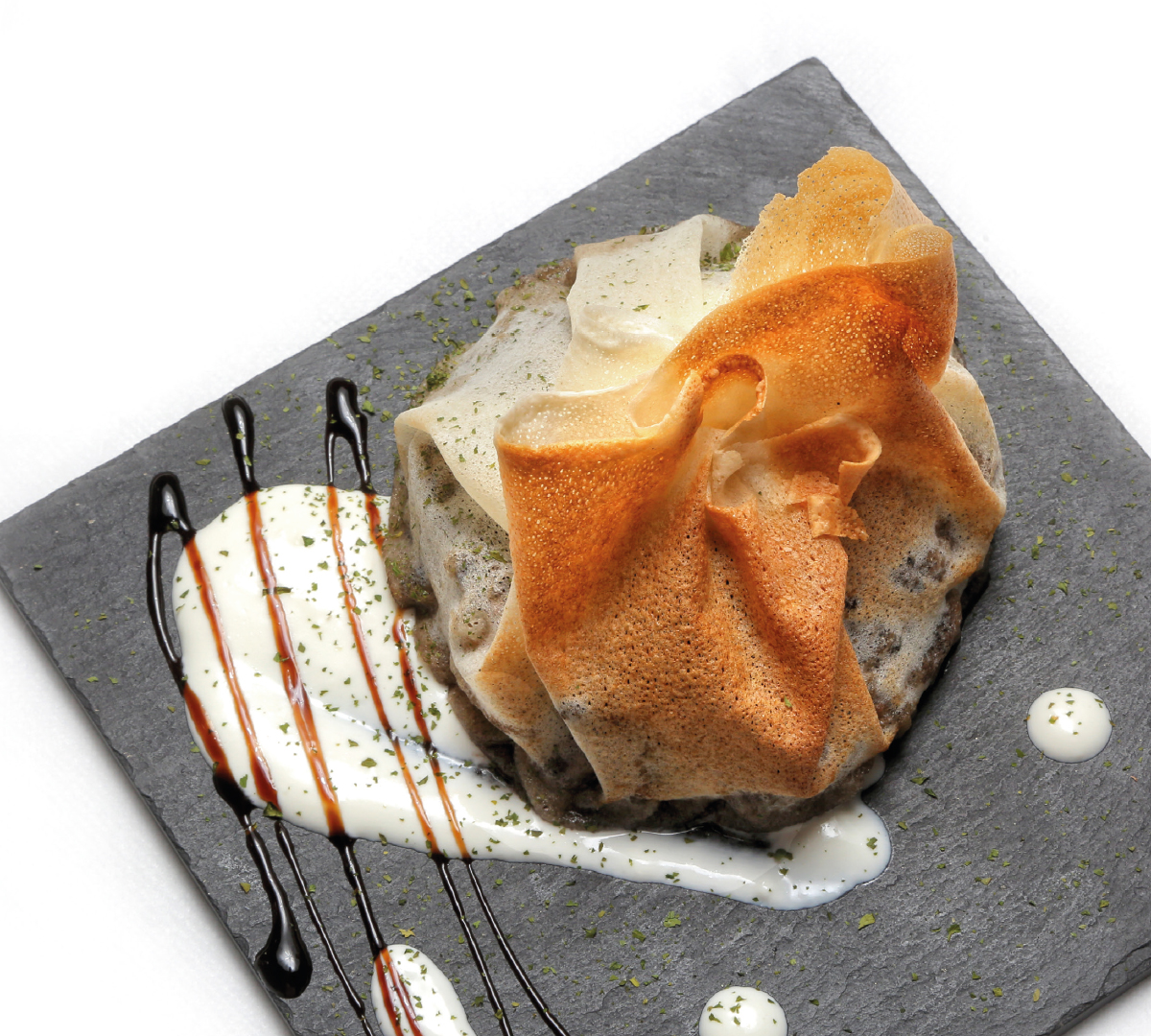 Crunchy garden of vegetables and cod over a leek sauce
Ingredients
For the crunchy stuffing:

olive oil from Aniñón

onion from Fuentes

local spring garlic

soft cheese

local red pepper

local green pepper

local zucchini

desalted cod

Phyllo pastry

white pepper

salt

fish broth

For the sauce:

cooking cream

local leeks

salt

white pepper
Instructions
For the stuffing: Sauté the ingredients prepared in julienne in olive oil. Add the well diced cod in the same pan and leave to cook, adding the cheese cut into thin strips as it approaches being done, add a pinch of pepper, check to see if it lacks salt and then add the fish broth and leave until all liquid has evaporated. Set aside to cool.

For the sauce: Fry the julienne cut leeks, add the cream, salt and pepper. Once it has thickened and reached a boil, remove from heat and run through a food processor to blend and then pass it through a food mill so that there are no strands left in the sauce.

Once finished, using the phyllo pastry, fill a pastry sheet with the ingredients made in the shape of a tied drawstring bag. To give some color to the pastry, use a pastry brush and spread melted butter around the top and bake at 200 Cº.

Heat the sauce and pour a small amount onto a plate. Remove the crunchy stuffing from the hot oven and place with a spatula onto the sauce, add a leaf of parsley for garnish and it is ready for serving.
Sergio Gil Atienza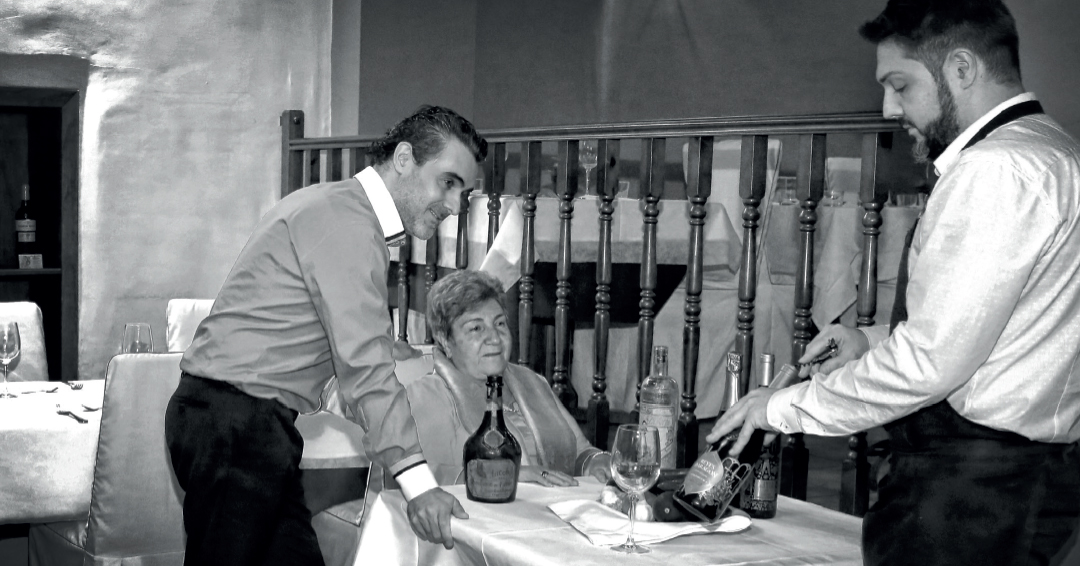 Sergio Gil grew up in the bar that his parents managed in Calatayud. He is a self-taught cook, his career has been developed in the familiar arena, first with his parents and once he was emancipated, together with his brother Francisco. In 2002 they bought a ruined building and transformed it into a boutique hotel that is recommended in the Michelin guide.
In his kitchen, Sergio and his team have adapted the cuisine of Calatayud to a more modern one, although both promote the quality of the local produce.
The recipe of Crunchy garden of vegetables and cod as well as the Chef bio is an extract of the Golden Book of the Aragonese Cuisine first edition, an International Gourmand World Cookbook Award as the best book in Spanish in the "Local Cuisine" category.