Enjoy this recipe of chef Rubén Quilez Gracia with our Beso de Vino Garnacha Rosé 2019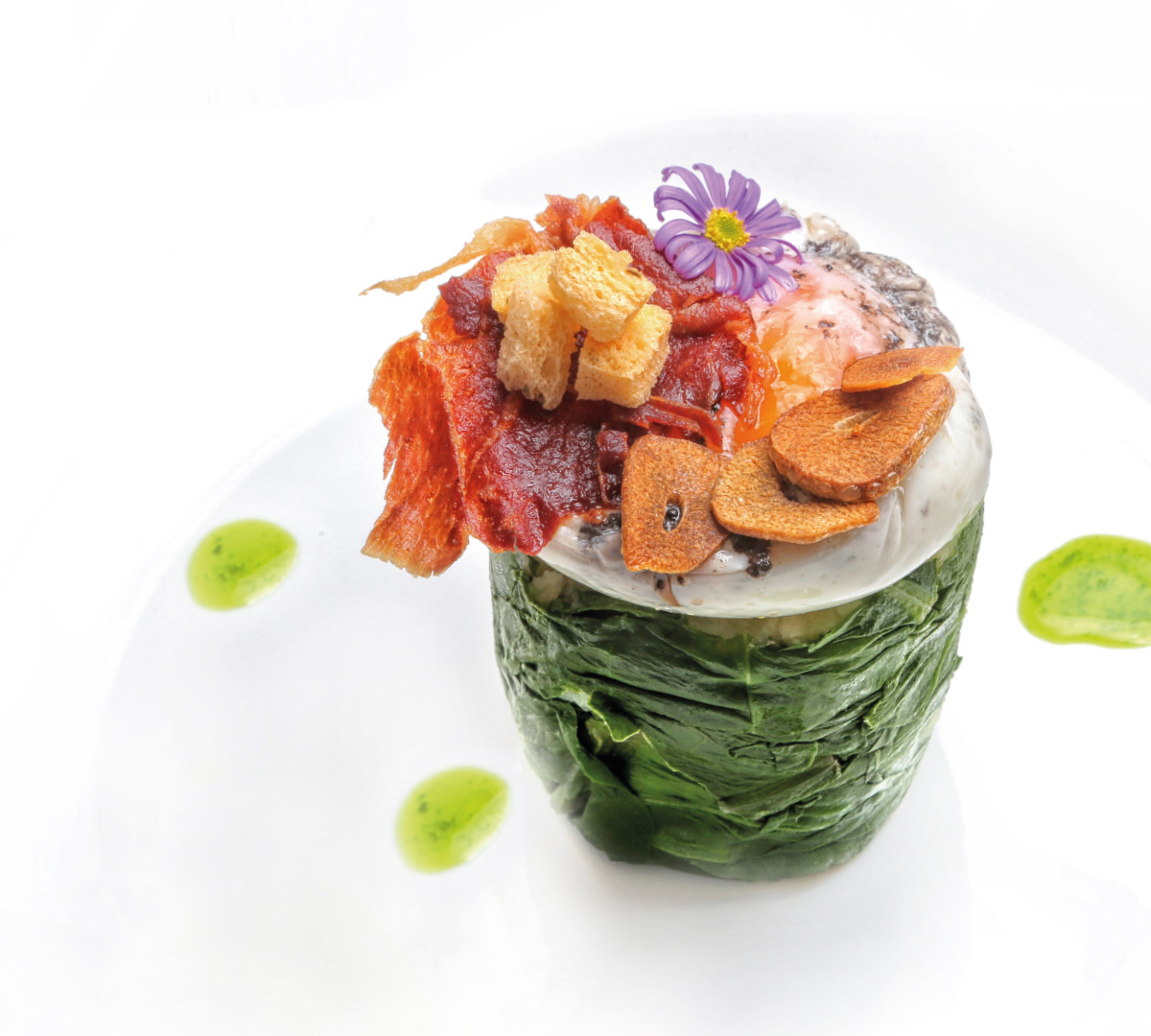 My grandmother's chard (chard, truffled egg, cured ham and garlic)
Ingredients
chard

potatoes

garlic

cured ham

truffle

egg

bread
Instructions
Cook the potatoes, the chard leaves, and the chard stalks separately and reserve.

For the garlic chips: Slice the garlic into fine slices and toast in olive oil in a frying pan until golden, strain, and de-hydrate in an oven at 60 Cº.

For the crunchy cured ham: Cut into fine slices and place between 2 sheets of oven paper and allow them to dry in the oven.

For the croutons: Cut cubes of bread and fry in a saute pan until golden and crunchy.

For the chard oil: Chop a chard leaf in a food processor with olive oil and pass through a sieve.

For the truffled egg: On a sheet of cling film extended over a work surface spread a small amount of olive oil over the bottom, place the egg, season, and add a few slices of truffle. Carefully close the cling film and cook the egg in boiling water for 4 minutes.

In a metal ring first place the green leaves of the chard covering the ring, then place the cooked potato seasoned with salt and olive oil creating a nest to place the chard stalks previously seasoned with garlic and place the truffled egg on top. Decorate with the garlic chips, the crunchy cured ham, the croutons and the chard oil.
Rubén Quilez Gracia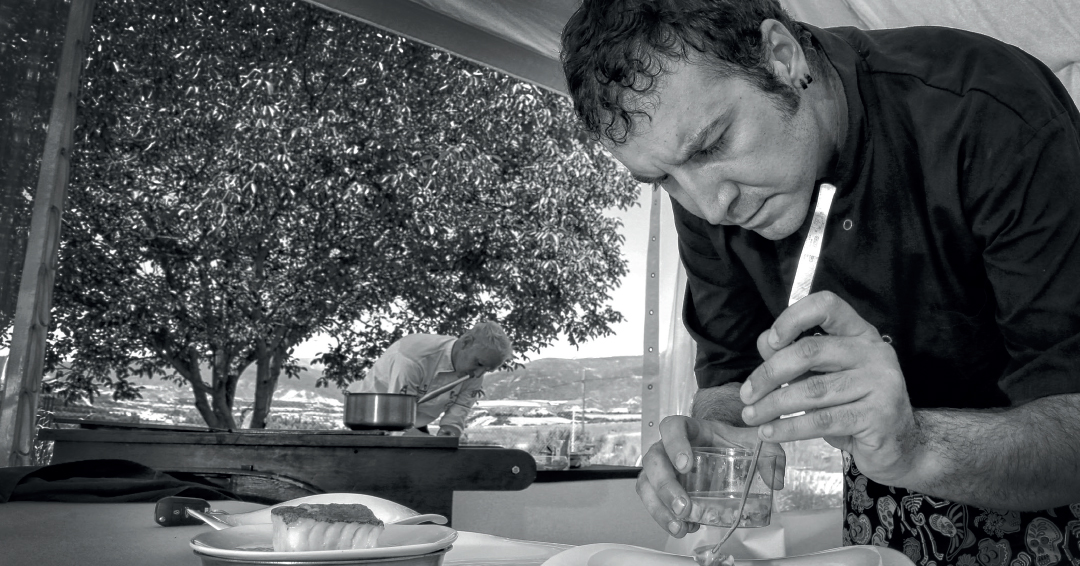 Ruben Quilez grew to appreciate cooking helping his grandmother in the kitchen, so when he had to choose his studies, he enrolled in the Escuela de Hostelería TOPI where he found the support of the teachers Antonio Lahoz and Moises Andaluz.
Thanks to them he started working in the Hotel Don Yo with Domingo Mancho and after two years he moved to the valley of Tena in the Pyrenees. There he met Toño Rodriguez and Alfredo Cajal and he became part of their team..
The recipe of My grandmother's chard as well as the Chef bio is an extract of the Golden Book of the Aragonese Cuisine first edition, an International Gourmand World Cookbook Award as the best book in Spanish in the "Local Cuisine" category.