Cariñena, 24/02/2016 – Last 7th February it took place the Berliner Wein Trophy 2016 and once again Tegel Lake was an exceptional witness of our enological quality.
9 Gold medals and 1 Silver, it is our excellent metal vintage to bring home. 6 of these medals have been in our main brands: Corona de Aragon Rose 2015, Monasterio de las Viñas Rose 2015, HOY Friends 2015, Beso de Vino Rose 2015, Corona de Aragon Special Selection 2014 and Anayon Garnacha 2013, meanwhile the silver medal has gone to HOY Relax 2015.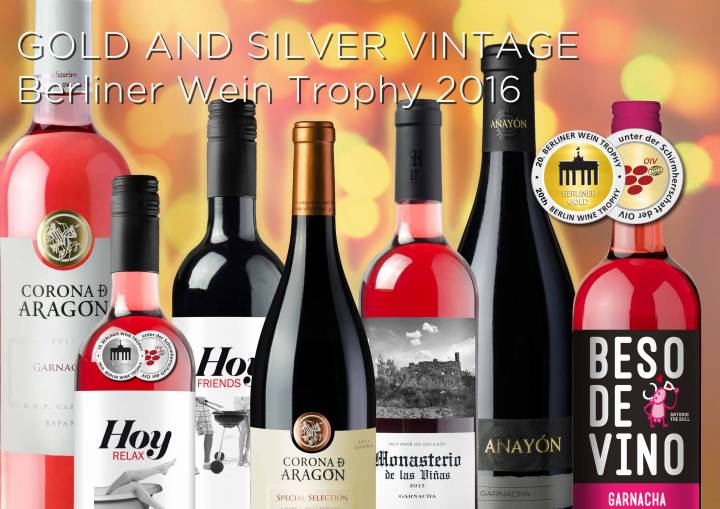 An added value to join to the recent awards received at Grenache du Monde, where Corona de Aragon obtained the Gold Medal for the Garnacha red wine 2015 becoming one of the most economic wines made 100% with Garnacha grapes and a Bronze Medal to Corona de Aragon White Garnacha 2015.
Curiously, Garnacha grape is in every awarded wine so that it shows the potential of this variety and how Grandes Vinos is able to make wines of different profiles but each one of a great quality.