Now in its 48th year, the International Wine & Spirit Competition remains as relevant today as it did when wine chemist Anton Massel founded 'Club Oenologique' in 1969. Massel had the idea of creating a wine and spirit competition which was based not just on organoleptic judgement but where all entries also had to undergo chemical analysis.
The original aim of the Competition was to award excellence to wines and spirits worldwide and this aim remains the same today, encouraging recognition for quality products.
This year, Grandes Vinos has got four Silver and three Bronze Medals that reflects the quality of our wines not only in mouths even in quimics. Silver Medals have gone to 3C Premium 2014, Corona de Aragón Reserva 2012, Corona de Aragón Garnacha Blanca 2016 and Anayón Cariñena 2013.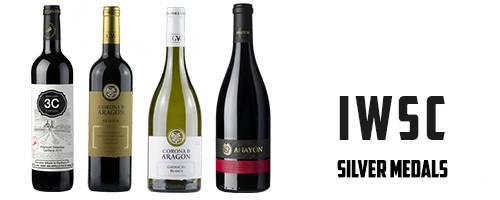 The Bronze medals have gone to 3C 2016, Corona de Aragón Old Vine Garnacha 2014 and El Circo Cariñena 2016. The reflexion is that our newest brand 3C is a big success.