25 years summarized in this book in 25 concepts that represent our foundations
A book dedicated to the people who were able to visualize this dream and to those who, through their hard work, have made it come true in these 25 years. Especially to those who are no longer with us but remain in our memory.
Grandes Vinos 25 years
On June 30, 1997 and thanks to the vision, effort and commitment of many people, Grandes Vinos was founded, a groundbreaking partnership approach for its time. And 25 years later we can proudly say that thanks to the contribution and work of the winegrowing members of our five wine producers, our non-producing members, IAF, Ibercaja and Caja Rural de Aragón, and our staff, it has become a benchmark winery in the national and international wine industry.
A company recognized for our growth and profitability, for the quality of our wines, our innovative approach, competitiveness and service, and for the growing positioning of our commercial brands in the 40+ countries where we are found. From the beginning, internationalization, making consumers the center of our strategy, corporate social responsibility and care for the environment have been the pillars of our development.
In these 25 years we have experienced good and bad times, we reach this anniversary in a complex world scenario, but with the optimism and determination that comes from having a solid company with the greatest asset, the people who work there, who will be able to overcome the difficulties that may affect us today. I would like to thank these people who have been part of our history and those who are still part of our history for their contribution, allowing us to celebrate this anniversary today, especially remembering those who passed away before their time but still live on, not only in the history of Grandes Vinos, but also in our memory and hearts.
A special mention should also be made of all our customers, an essential distribution link to ensure that our wines reach the end consumers in perfect condition, those whom we want to surprise, delight and show the legacy of Cariñena built by our ancestors over the course of history. This commemorative book is about history, legacy, tradition, family and up to 25 words that also define us, which I hope you enjoy with a good glass of our wines.
Congratulations to the entire Grandes Vinos family for this 25th anniversary and let's continue making history and building a better future for generations to come.
Antonio Ubide Bosqued
CEO of Grandes Vinos
A quarter of a century working hand in hand with our winegrowers, pooling efforts and experience, all so that we can share unforgettable moments with you anywhere in the world, moments that evoke this land named after a grape. Want to celebrate with us?
Enter and win a trip to Cariñena to visit us.
CLOSED CONTEST - WINNER @gob255
José Miguel, the winner of the contest, enjoying the visit to our winery with his companion.
4 nights in 4☆ hotels and travel included.
Toast to our 25th anniversary with us!
Follow us on Instagram or Facebook to participate.
Take a photo of your toast and share it on your page with your own post or as a featured story with the hashtag #GV25.
If your page is private, drop us a direct message on Instagram @grandesvinos_ca or Facebook @GvCarinenaAmbassador with the screenshot of the post.
The jury will pick the most special toast as the winner.
You can participate through 31/12/2022.
Enter the contest to win a prize of a trip to Spain for two, including a visit to the winery in Cariñena.
Includes round trip flights from the capital of the country of origin.
4 nights in a 4* Hotel for two (3 in Zaragoza, 1 in Madrid or Barcelona). Double room including accommodation and breakfast.
High-speed train Madrid/Barcelona-Zaragoza round trip included.
Winners can travel until March 31, 2023.
Contest void in countries where prohibited or restricted by law.
Internet access required.
Exclusively for consumers of legal age for the consumption of alcoholic beverages at the time of participation in the country from which they participate. No purchase necessary to enter or win. Purchase will not increase chances of winning.
25 years of Grandes Vinos told in 25 bottles
A display with the most representative bottles of our 25-year history.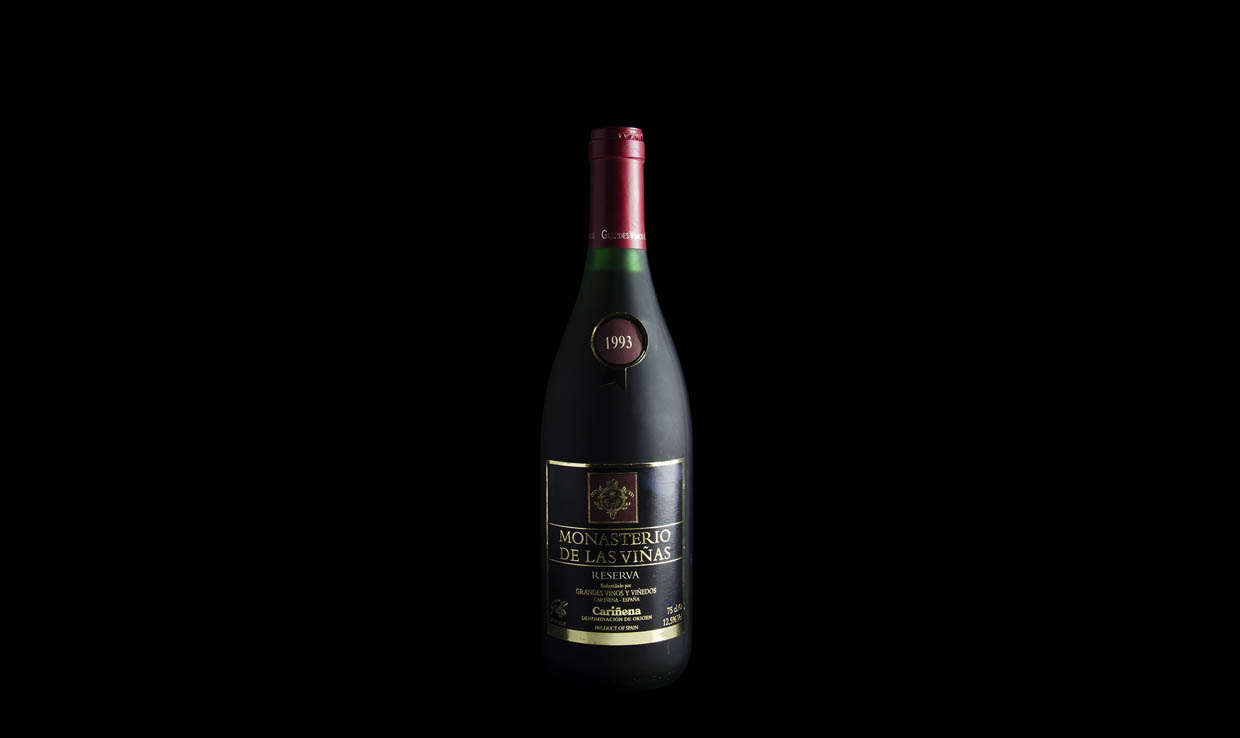 1997
"MONASTERIO DE LAS VIÑAS" BRAND REGISTERED IN 1975. ICONO RESERVA BOTTLE
1997
"CORONA DE ARAGÓN" BRAND REGISTERED IN 1984
2001
INTERNATIONAL WINE BOTTLE DESIGN COMPETITION. WINNER ANDRÉ RICARD. PEPE GARCÍA WINS SPECIAL MENTION AWARD IN 30-AND-UNDER CATEGORY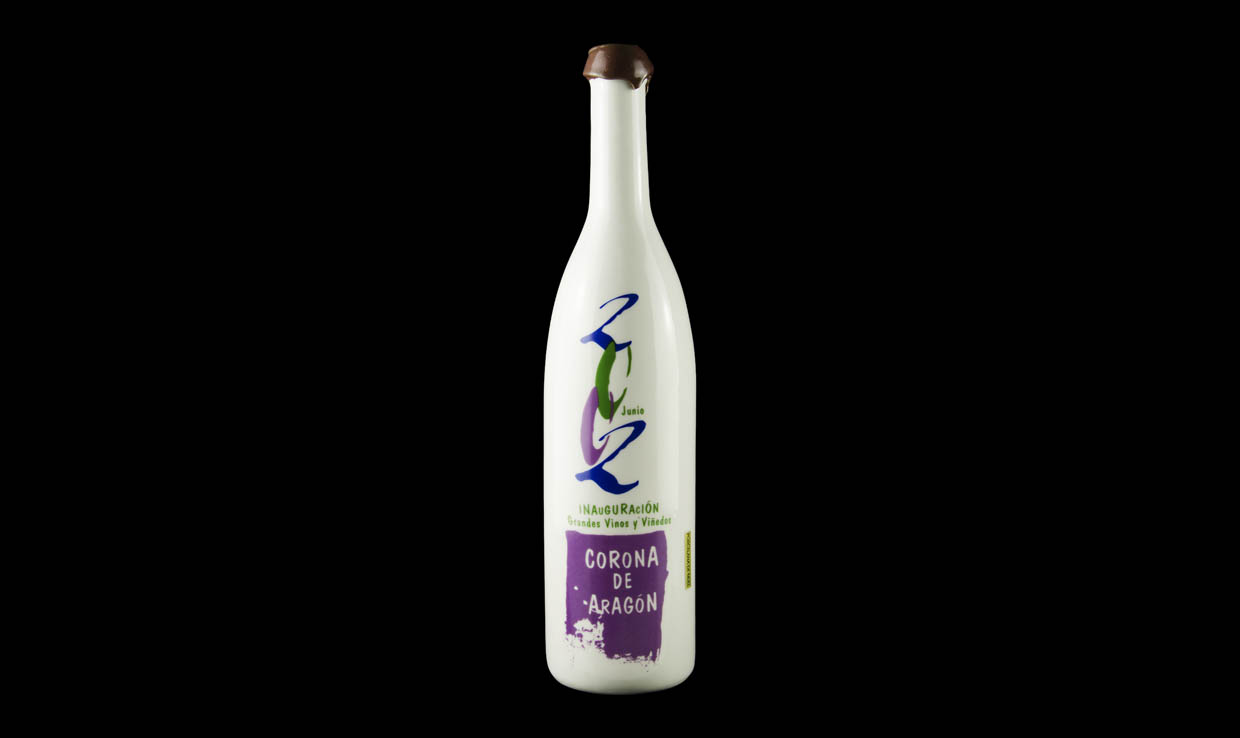 2002
MUEL CERAMIC BOTTLE COMMEMORATING THE INAUGURATION OF THE NEW GRANDES VINOS FACILITIES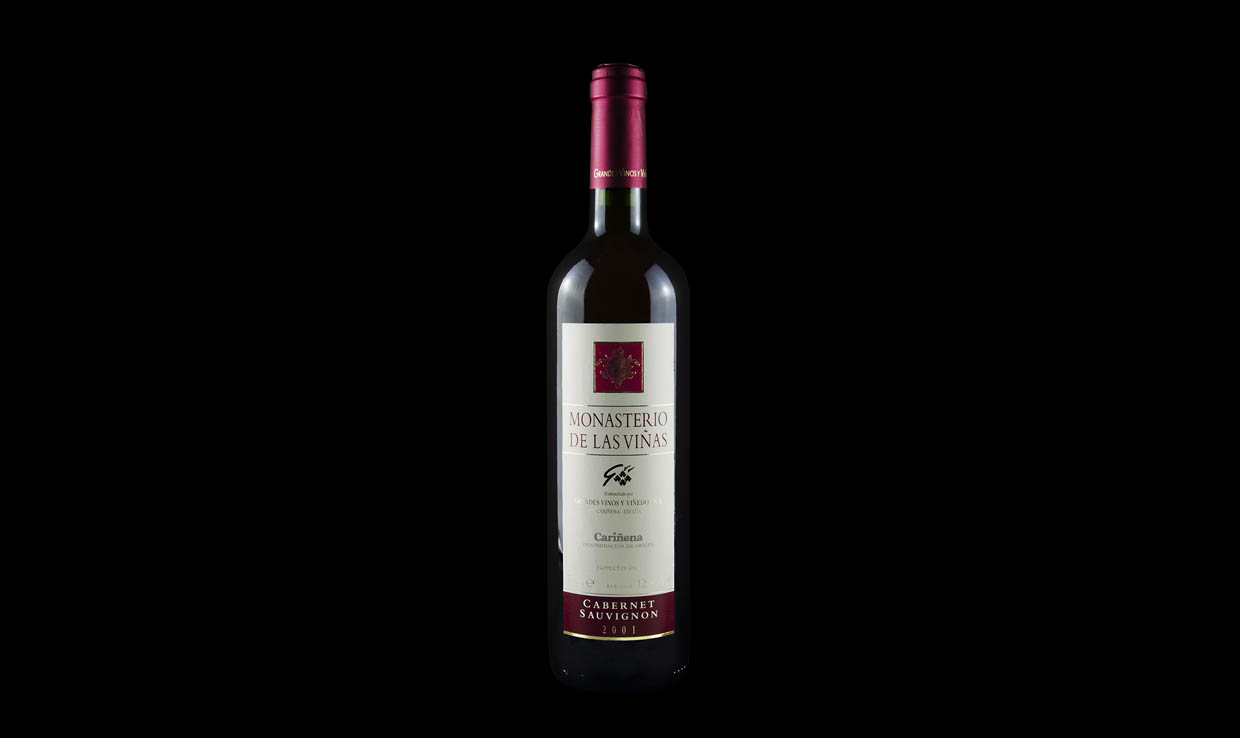 2002
FIRST BOTTLE TO BE BOTTLED IN THE NEW GRANDES VINOS FACILITIES.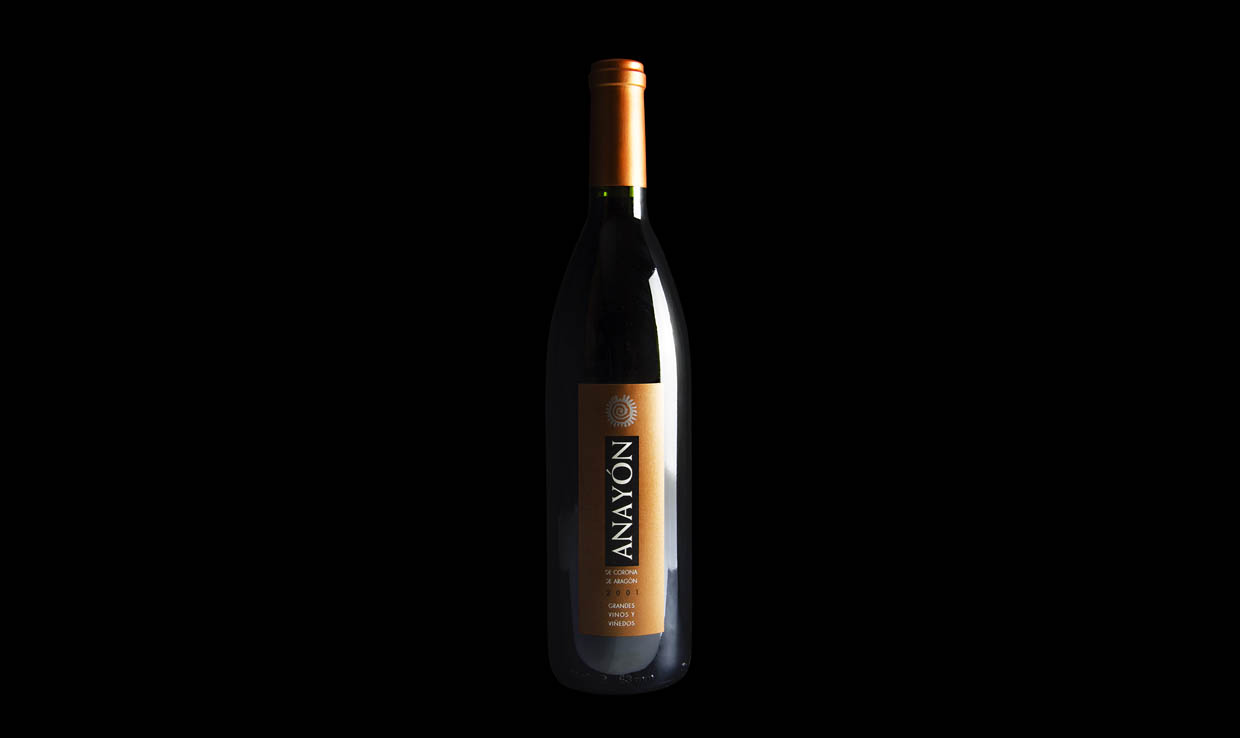 2003
"ANAYÓN DE CORONA DE ARAGÓN" PREMIUM BRAND. LIMITED EDITION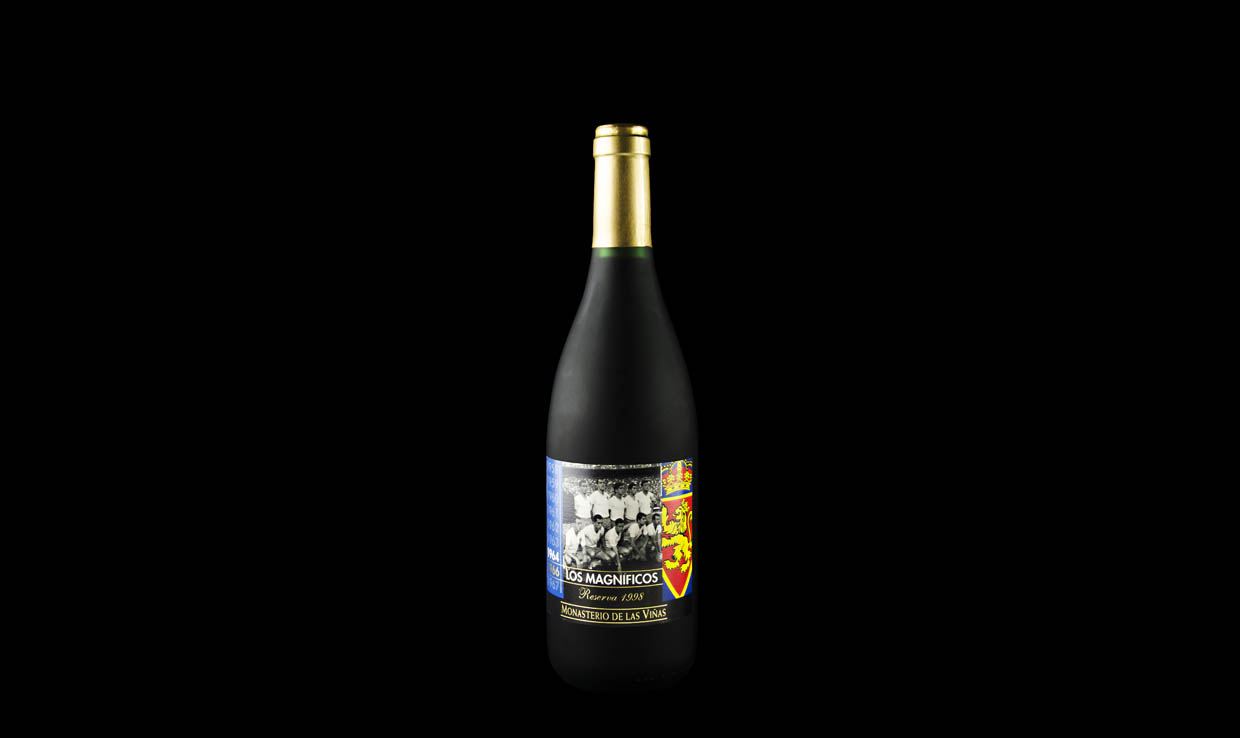 2003
SPECIAL EDITION REAL ZARAGOZA MONASTERIO DE LAS VIÑAS RESERVA. 4 DESIGNS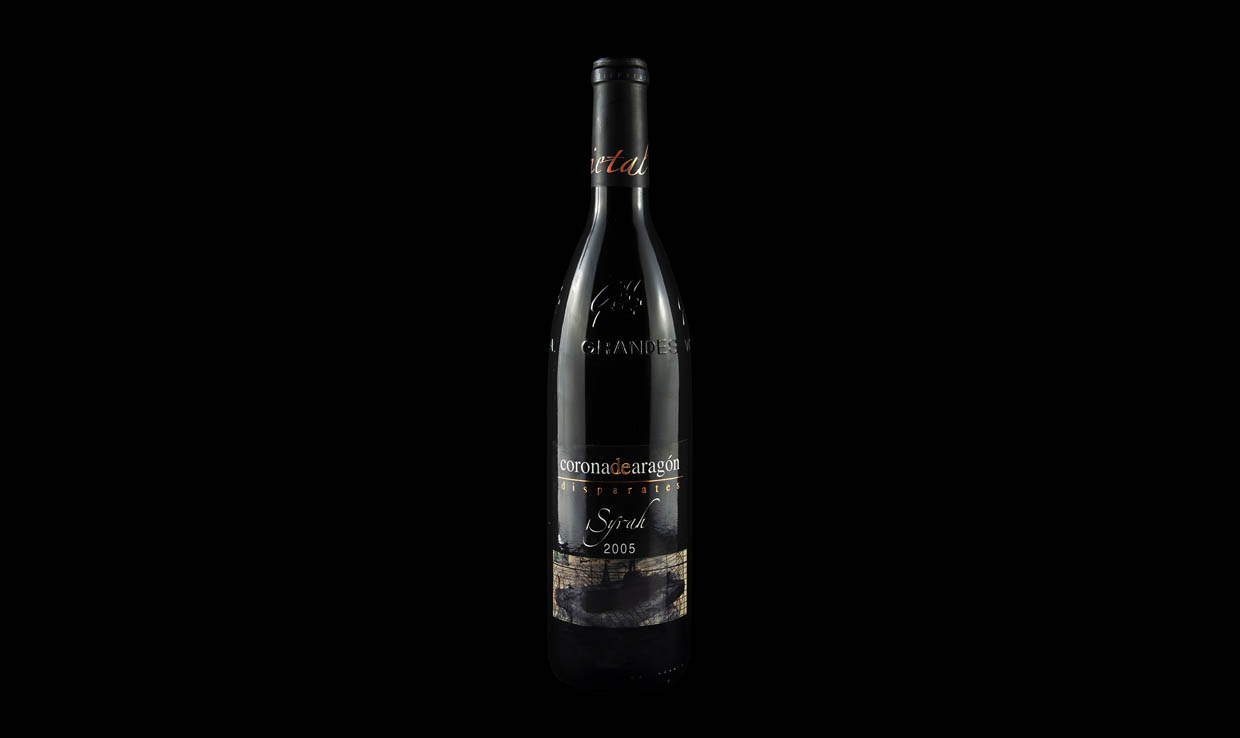 2006
CORONA DE ARAGÓN DISPARATES. SPECIAL ARTE GOYA FUENDETODOS EDITION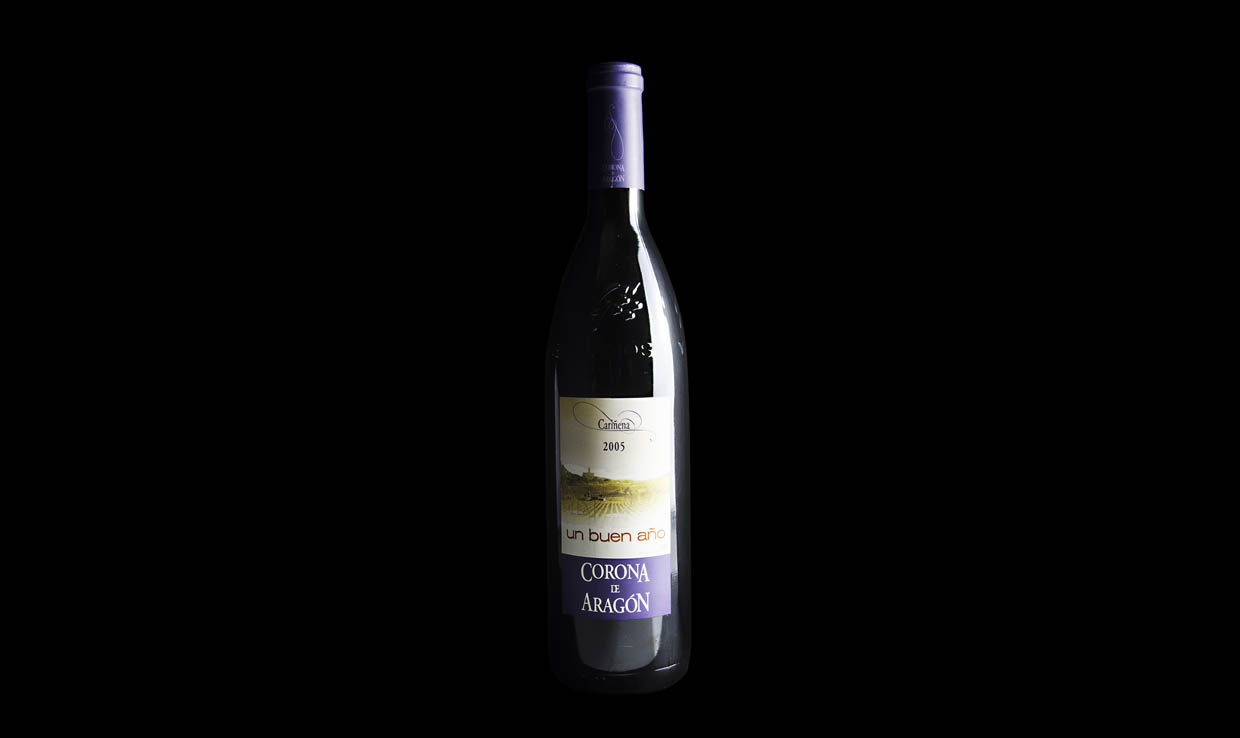 2006
CORONA DE ARAGÓN UN BUEN AÑO. SPECIAL CINEMA EDITION. NATIONAL PROMOTION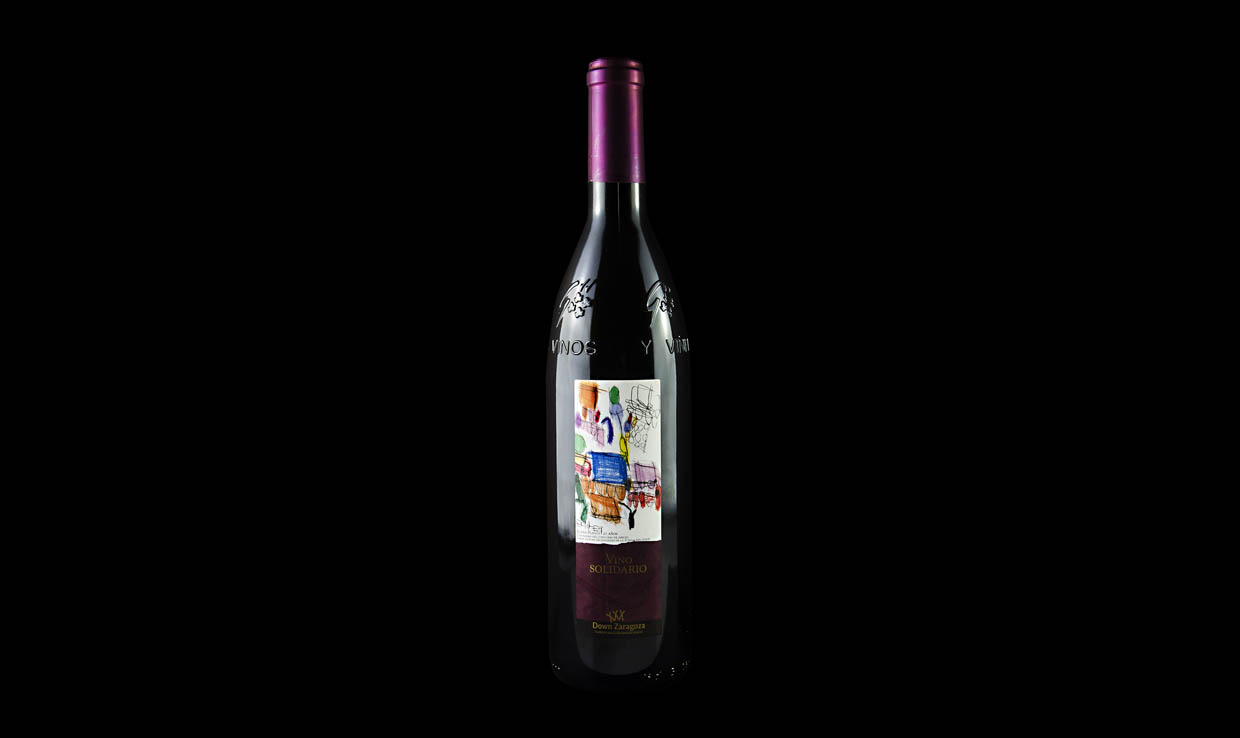 2007
CORONA DE ARAGÓN CRIANZA FUNDACIÓN DOWN ZARAGOZA. FIRST EDITION OF CHARITY WINE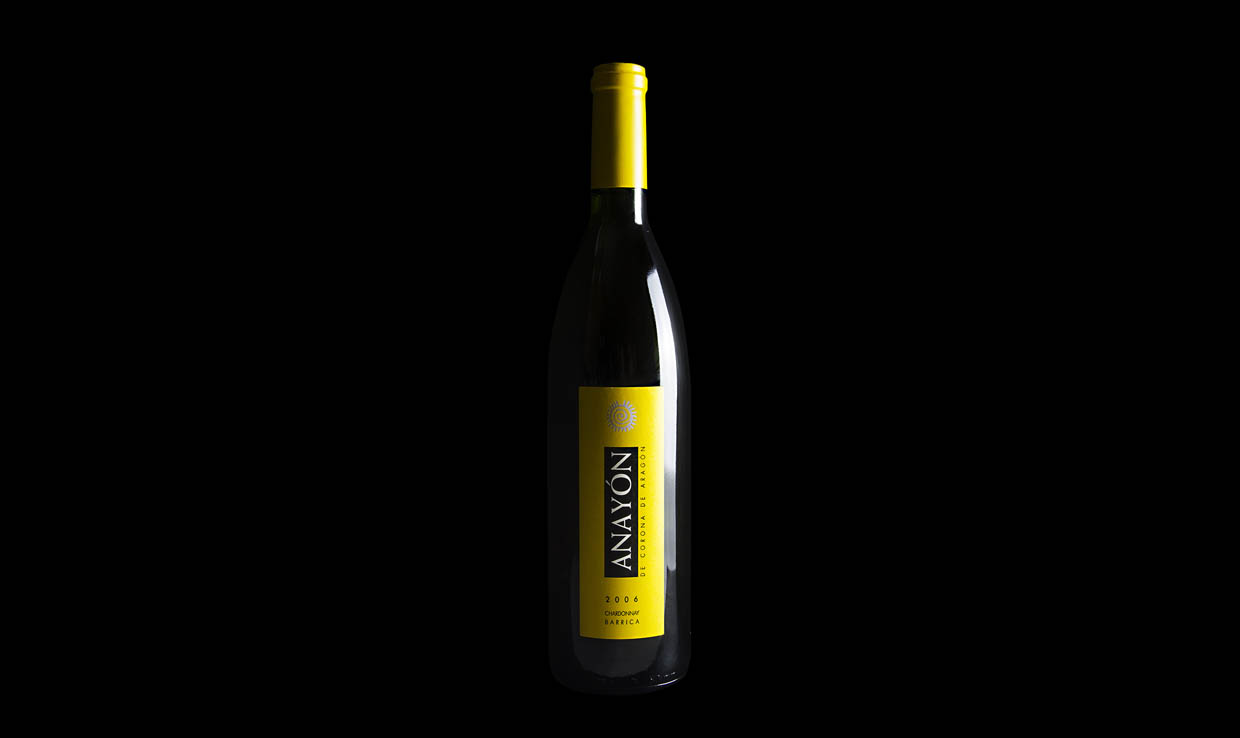 2007
ANAYÓN CHARDONNAY. EXPANSION OF THE PREMIUM CRIANZA WHITE WINE RANGE.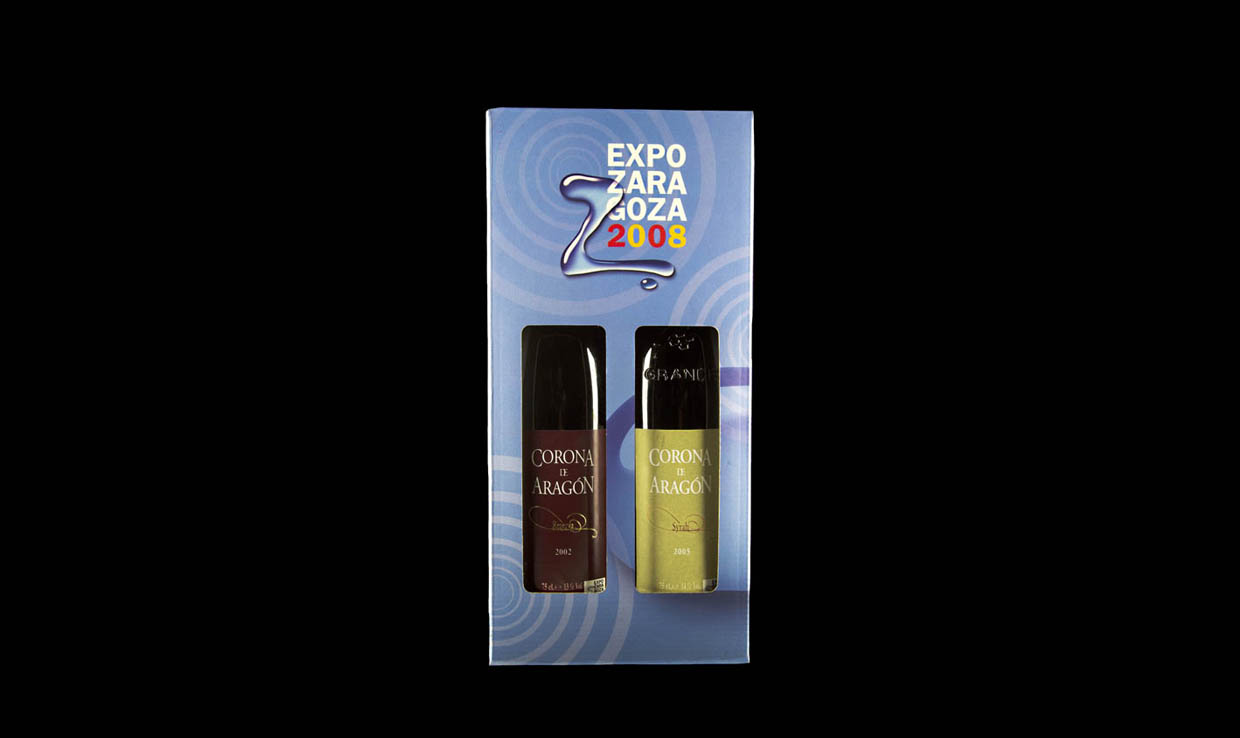 2008
EXPO ZARAGOZA PACK. OFFICIAL SPONSORS OF THE "WATER AND SUSTAINABLE DEVELOPMENT" EXHIBITION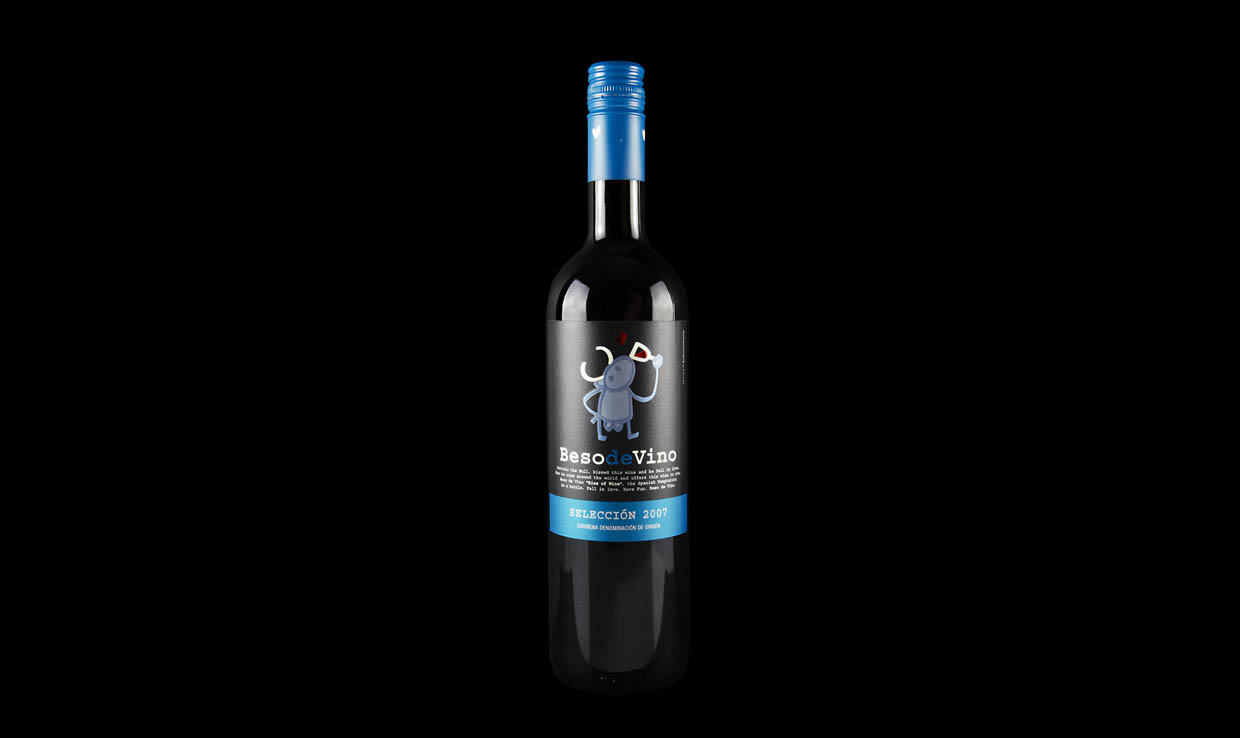 2009
"BESO DE VINO" BRAND. ANTONIO THE BULL. SPECIAL DESIGN KUKUXUMUSU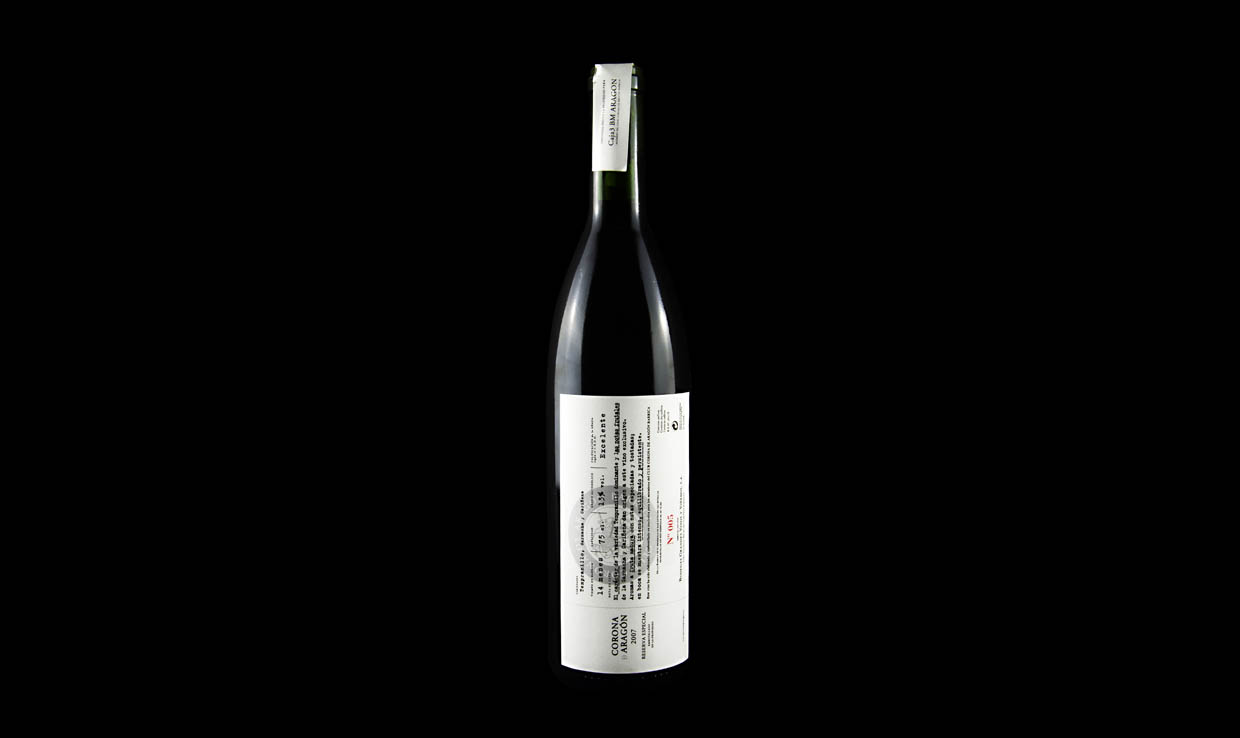 2011
CORONA DE ARAGÓN BARRICA CLUB. MARIBEL VERDÚ HONORARY MEMBER
2011
"VEUT" BRAND. REFRESHING GRENACHE 4.8% 33CL. DESIGN + CADI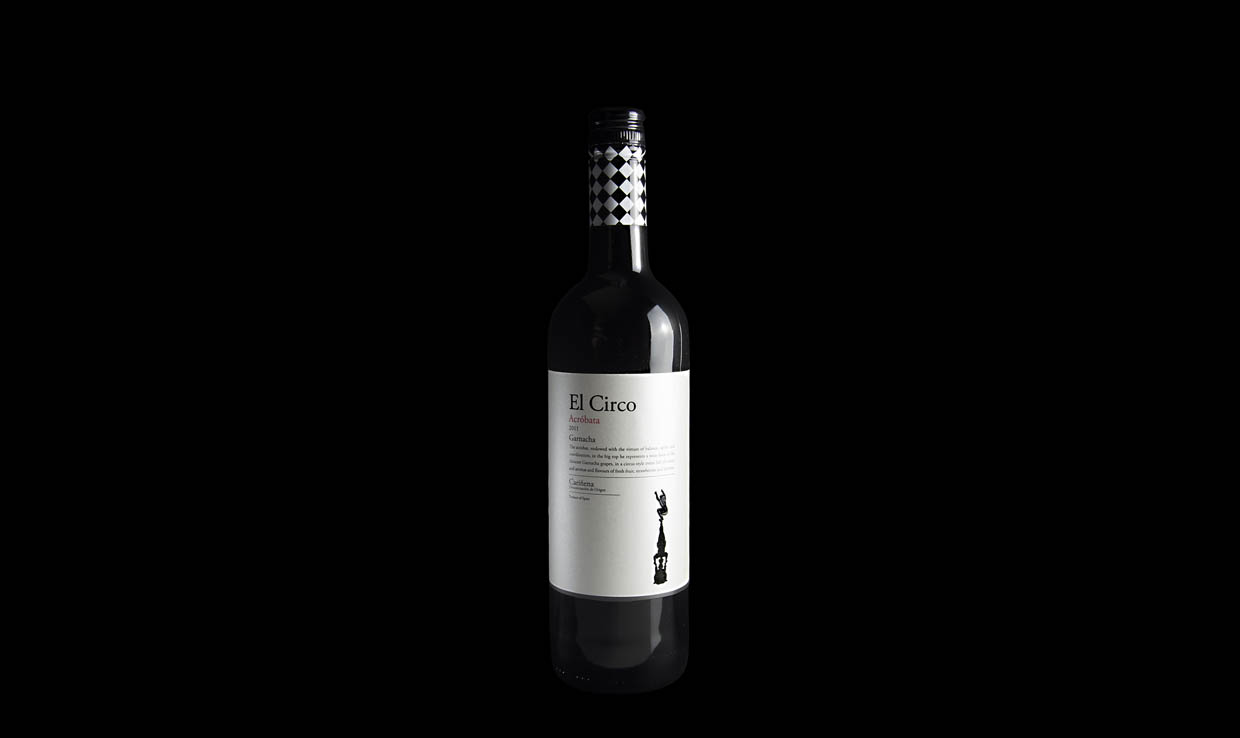 2012
"EL CIRCO" BRAND. VARIETAL COLLECTION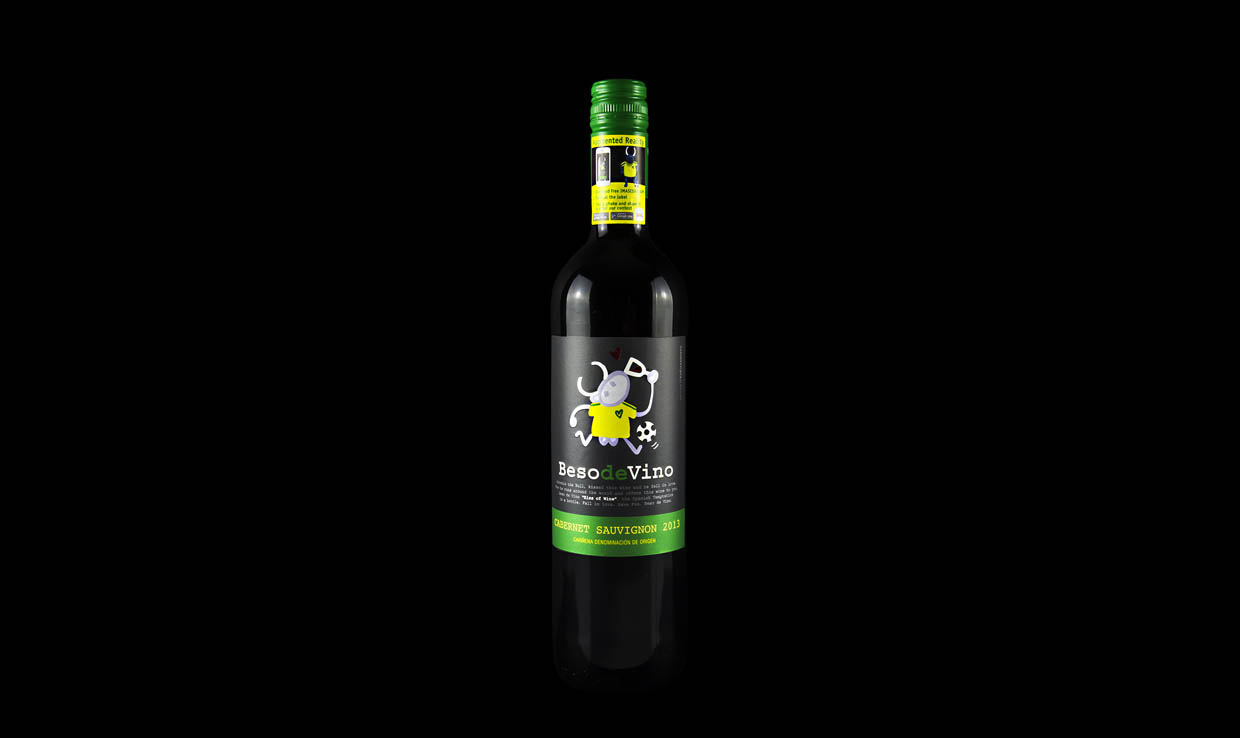 2014
BESO DE VINO WORLD CUP SOCCER BRAZIL SPECIAL EDITION. AUGMENTED REALITY LABELS
2014
"3C" BRAND HOMAGE TO CARIÑENA, VARIETY, TOWN AND DENOMINATION OF ORIGIN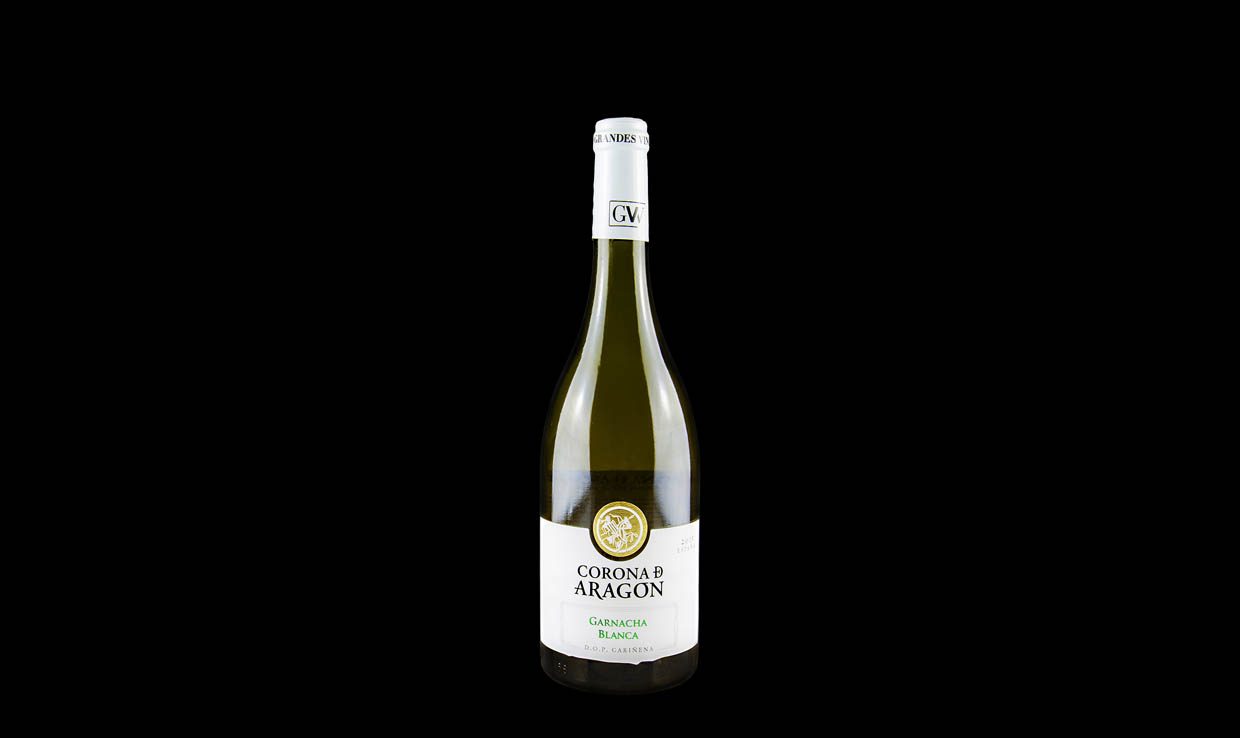 2015
CORONA DE ARAGÓN WHITE GRENACHE. COMMITMENT TO NATIVE VARIETALS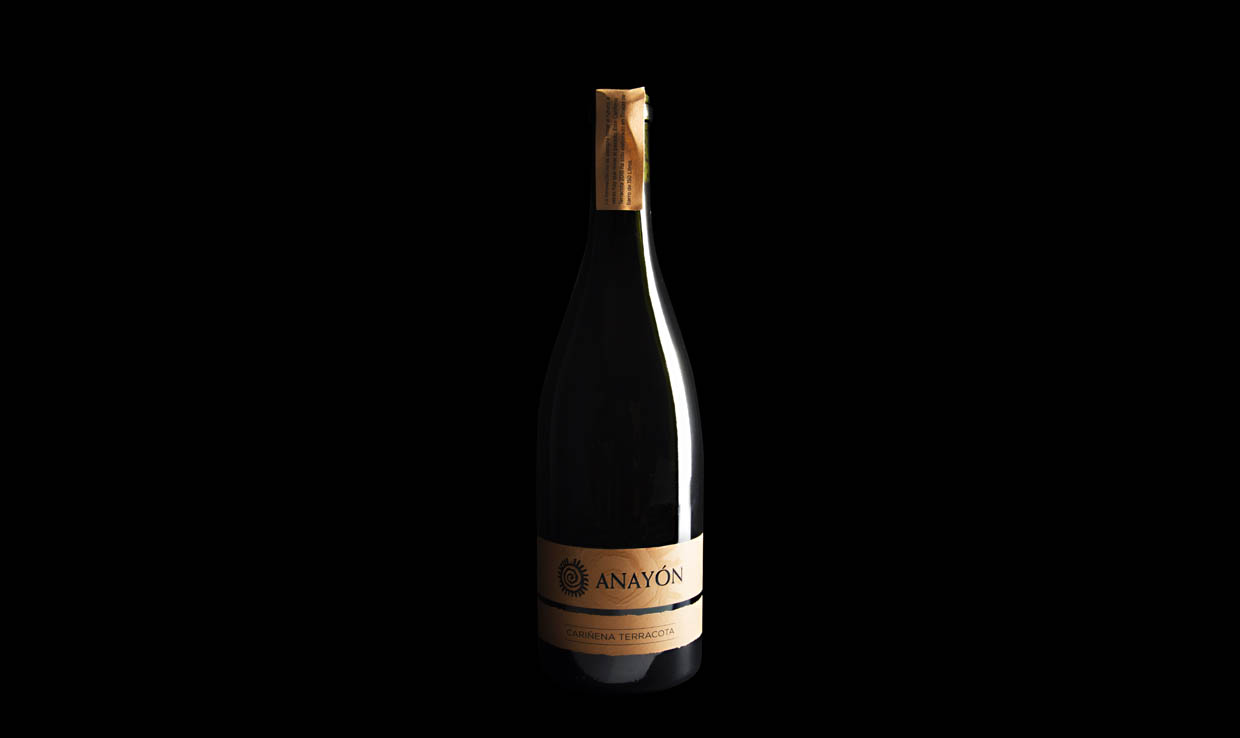 2016
ANAYÓN CARIÑENA TERRACOTA. AGED IN TERRACOTA JARS
2017
ADQUISICIÓN IDRIAS. BODEGA D.O. SOMONTANO. ORGANIC WINE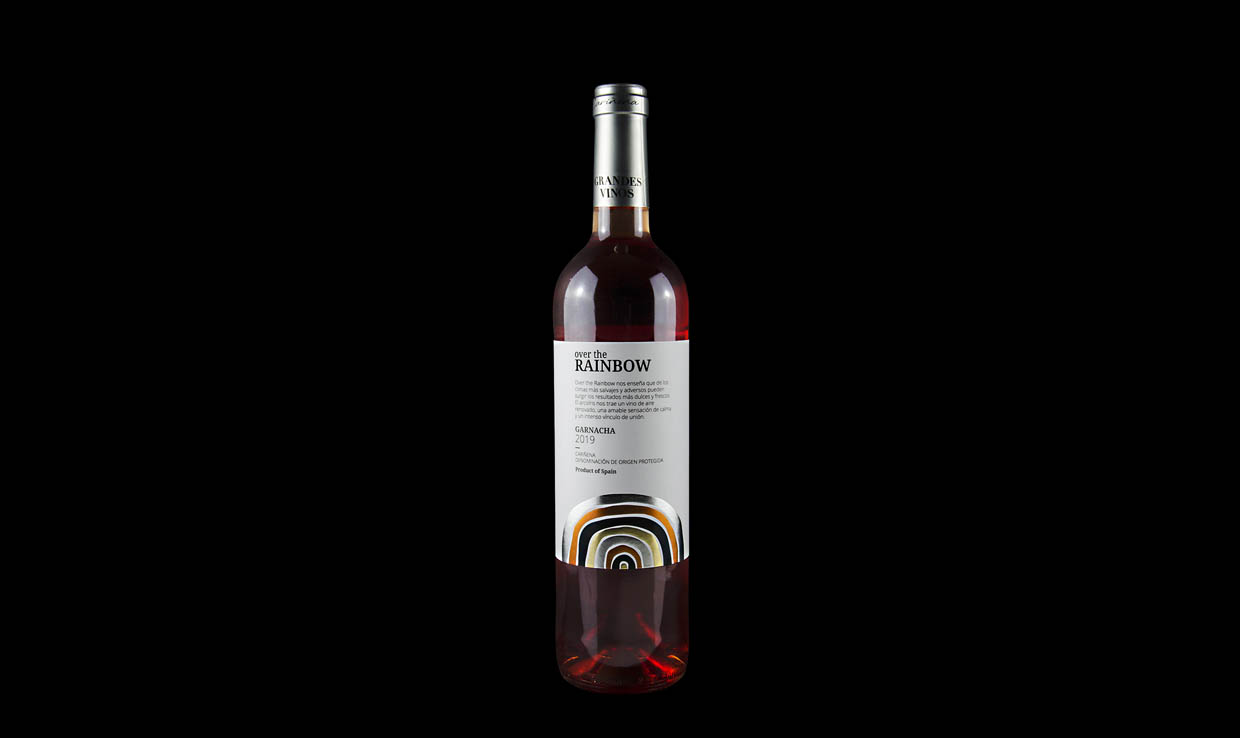 2020
COVID-19 OVER THE RAINBOW SOLIDARITY PROJECT. €50,000 DIRECT DONATION TO DOCTORS OF THE WORLD/#YOMECORONO (I CROWN MYSELF) + 21,286 DONATION SALES.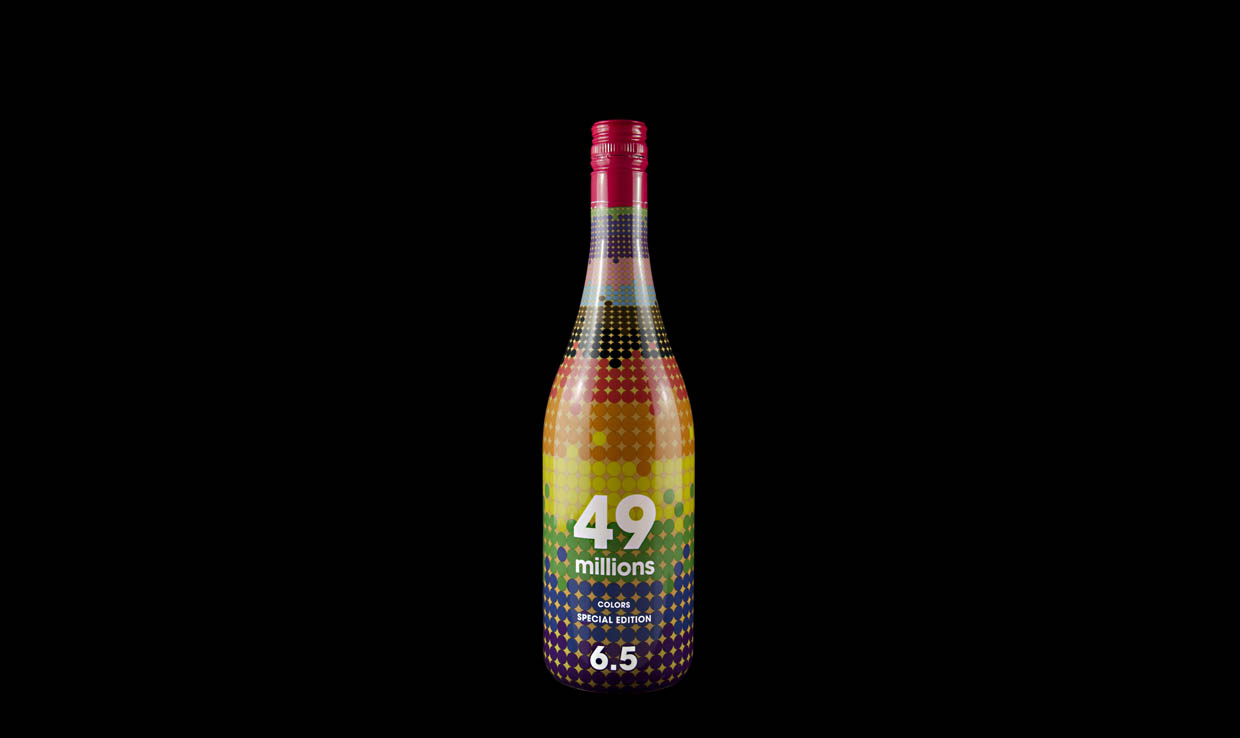 2021
49 MILLIONS COLORS CSR PROJECT. DIVERSITY AND INTEGRATION. RENEWAL OF FUNDACIÓN DOWN ZARAGOZA AGREEMENT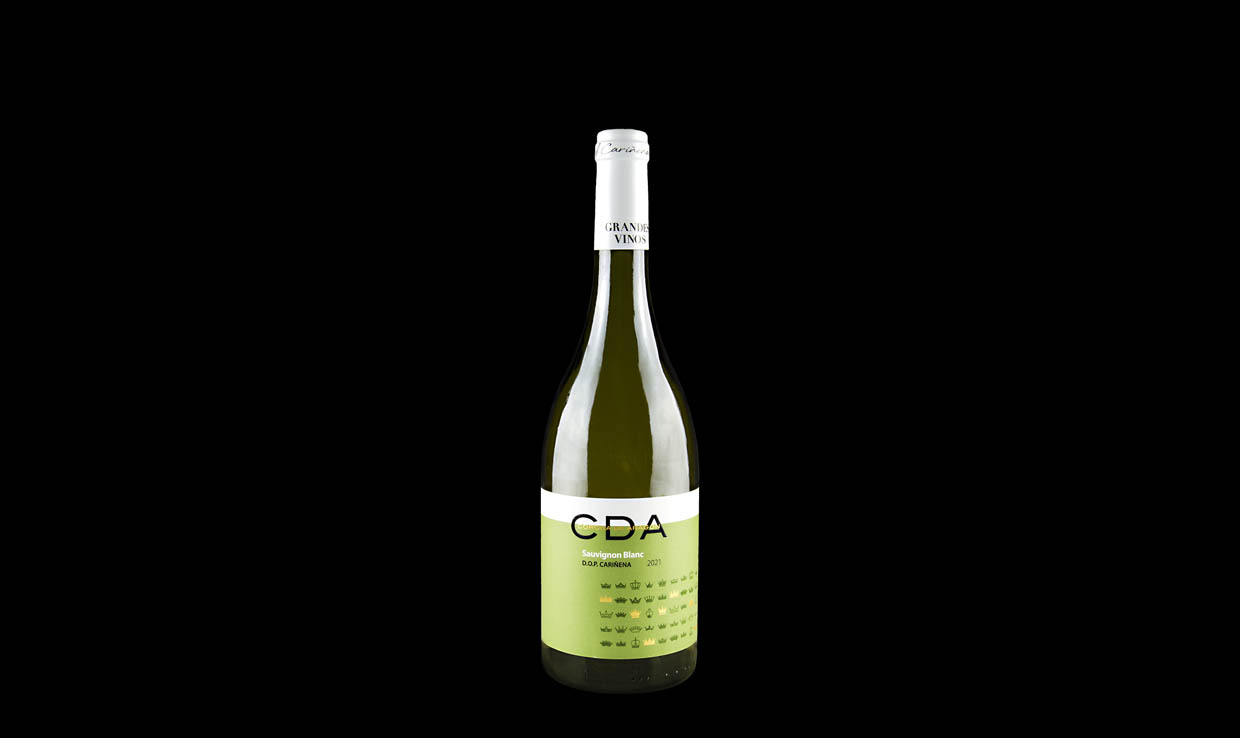 2022
CORONA DE ARAGÓN TO CDA REDESIGN. SAUVIGNON BLANC, PIONEERS IN THE D.O.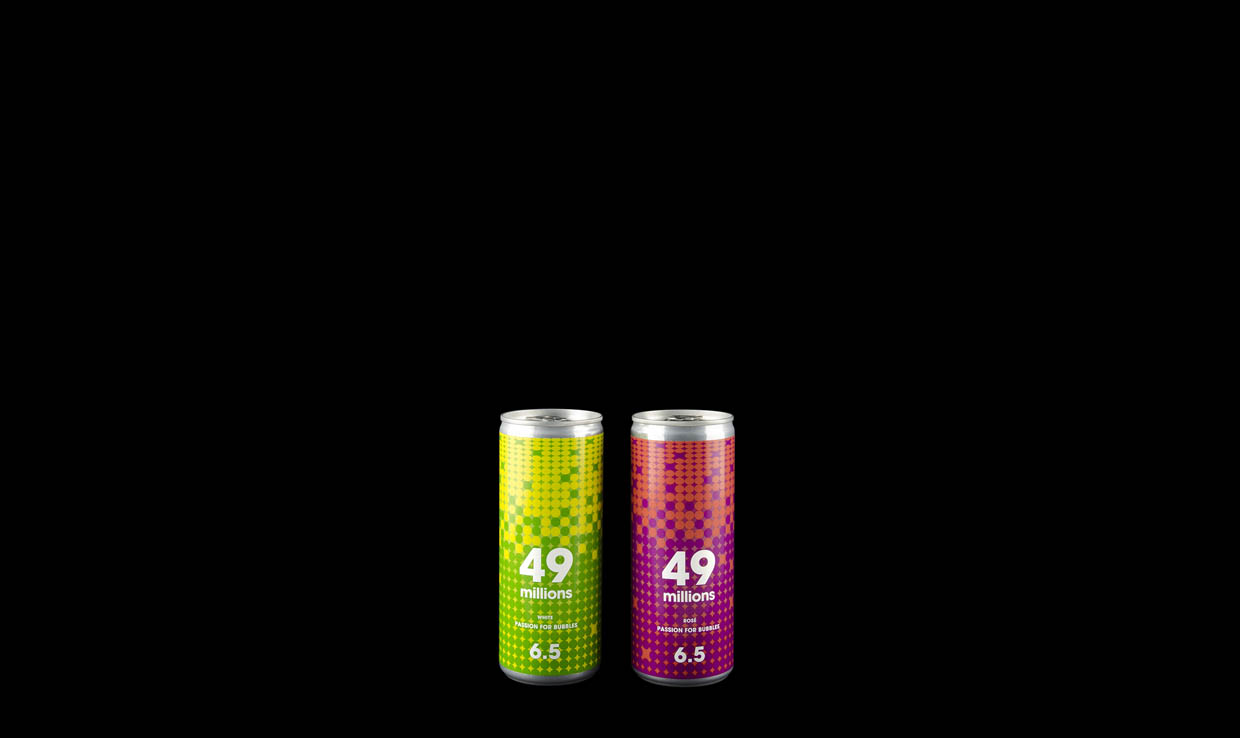 2022
FIRST 49 MILLION CAN PACKAGING. NEW FORMATS & NEW CONSUMERS
Grandes Vinos celebrates its 25 years of union
On June 30th, at the Grandes Vinos winery, we gathered more than 600 people to celebrate our 25th anniversary.
The President of the Government of Aragon, Javier Lambán, headed the list of more than one hundred institutional, social and business representatives who attended the event, together with 500 cooperative members from Grandes Vinos, to celebrate the great balance of this quarter of a century and our future plans.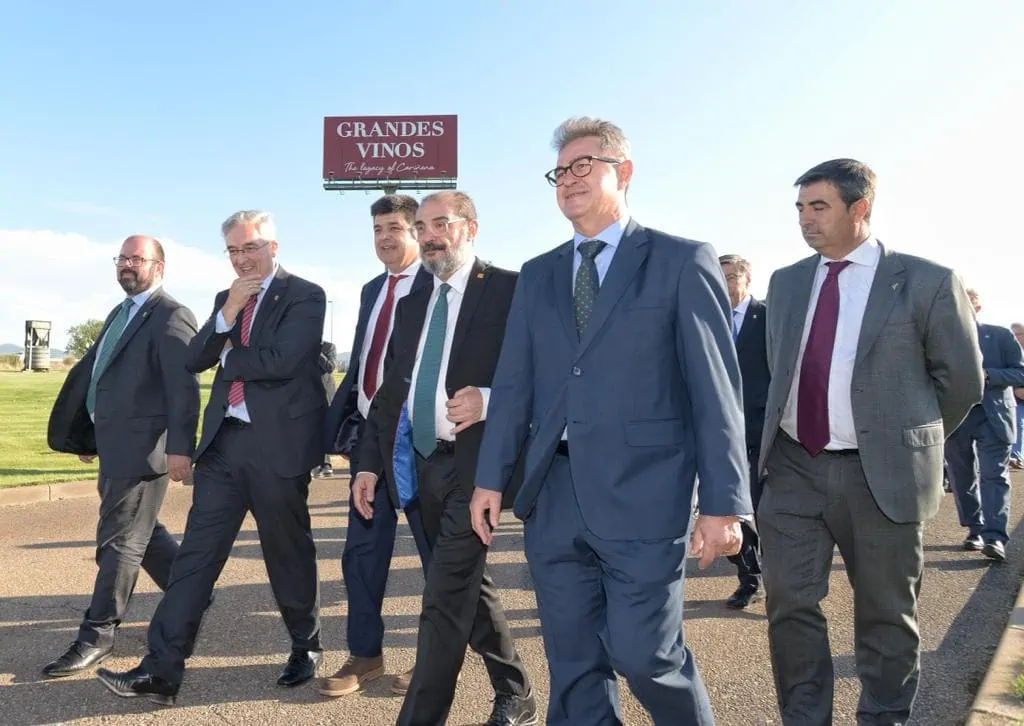 The President of the Government of Aragon has highlighted: "We must all look at Grandes Vinos as a paradigm of good work in the field of agri-food. It is for virtuously taking advantage of the cooperative formula, in the field of marketing, investment, research and promotion and use of cultural resources; The winery has made an exemplary management from any point of view".
The current president of Grandes Vinos, Antonio Ubide, recalled the support of the Government of Aragon, through the Aragonese Development Institute, and highlighted that "25 years of struggle, but of success, have been celebrated, which have allowed maintaining and strengthening the productive structures ". Regarding the next objectives, Ubide pointed out that the sales figures are expected to improve, because after suffering the impact of the pandemic "the pace is already recovering."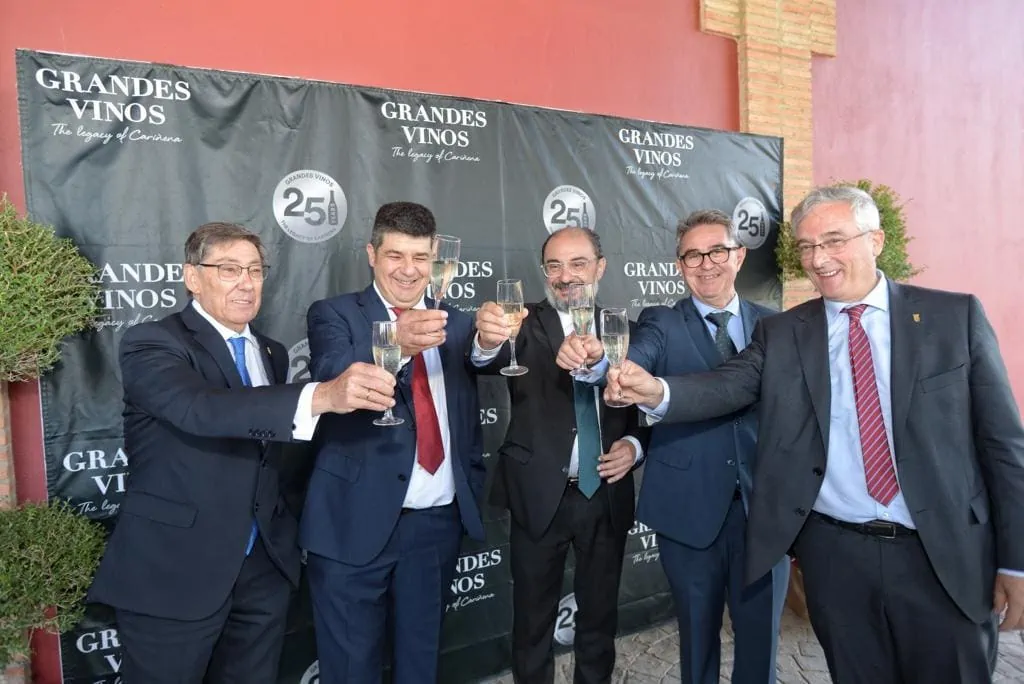 The well-known journalist Matías Prats led the celebration ceremony, in which he stressed that "the two words that best define Grandes Vinos are wine and people". The people who promoted this dream and those who have made it a reality, and especially those who are no longer with us, who were remembered in all the interventions.
At Grandes Vinos we have summarized the main milestones of our history, 25 bottles that tell our story. Matías Prats has presented these highlights, such as the launch of the different brands or the national and international sponsorship campaigns.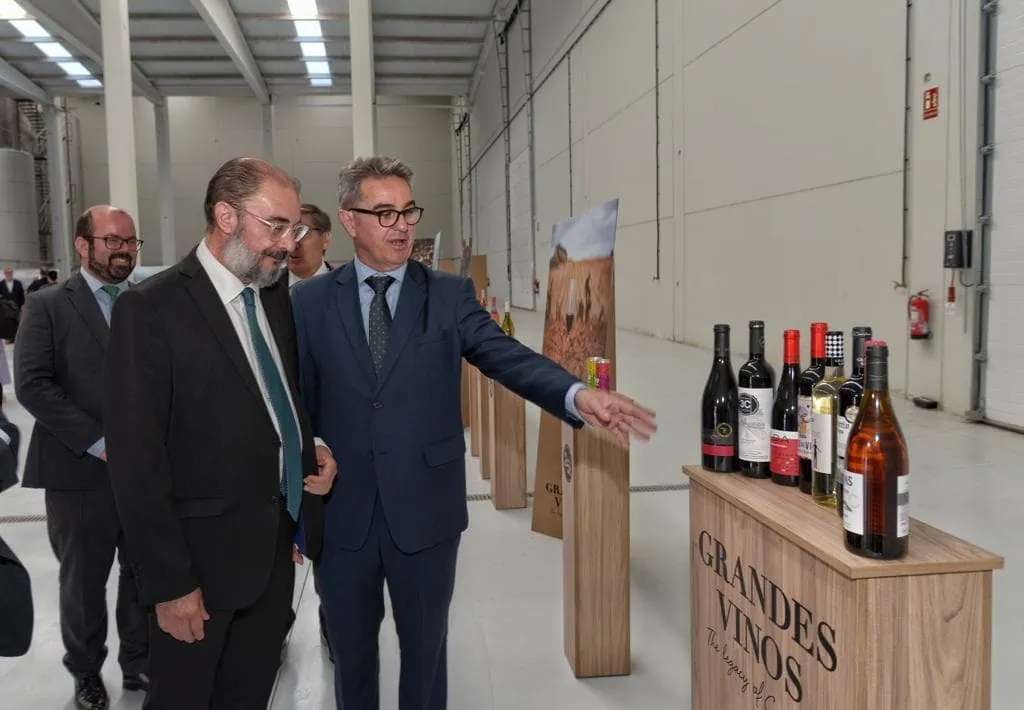 In his speech, Matías Prats pointed out: "There are millions of bottles with the seal of the Cariñena Denomination of Origin, which have been enjoyed in more than 40 countries during these 25 years."
To revindicate the role of "the winegrowers, partners and workers who are part of our history, Grandes Vinos pays tribute to all of them represented by its five previous presidents: Santiago Begué, José Mª Cabello, José Gimeno, Santiago Campos and Antonio Gimeno. Each one of them and the daughter of the deceased José Gimeno were given a plaque of recognition by Antonio Ubide and Javier Lambán.
This silver anniversary was also summarized in the commemorative book "Grandes Vinos. 25 years", which includes the concepts that define Grandes Vino with texts by the journalist and writer Antón Castro: Cariñena, History, Union, Dream, Family, Diversity, Selection, Terroir, Sustainability, Nature, Effort, Care, Essence, Authenticity, Passion, Time, Wine, Team, Technology, Innovation, Solidarity, Gastronomy, Celebration, People and Future.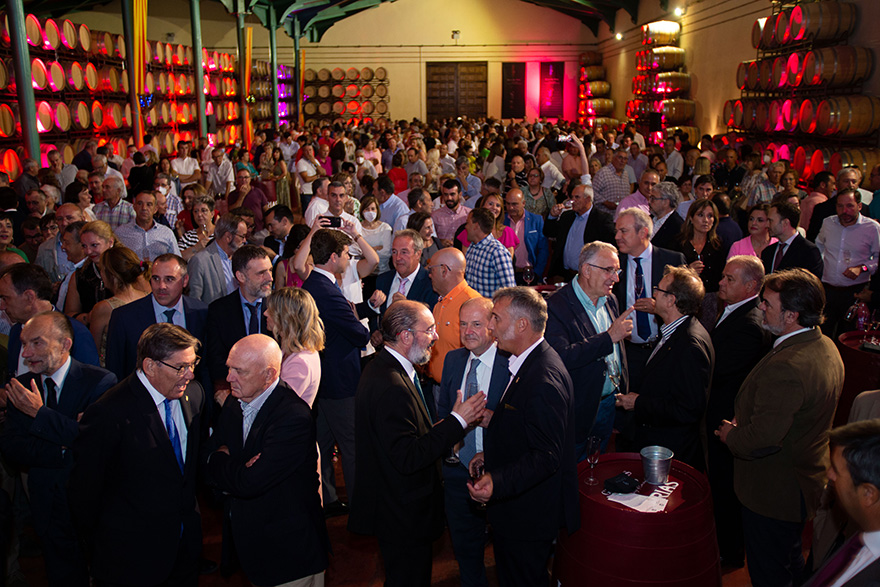 ¡APÚNTATE A NUESTRA NEWSLETTER Y RECIBE NOVEDADES Y OFERTAS EXCLUSIVAS EN TU MAIL!
¿Qué deberías saber al enviar tu solicitud?
Responsable: GRANDES VINOS Y VIÑEDOS, S.A.
Finalidad: Gestionar el envío de información. Sus datos se conservarán el tiempo necesario que origine su tratamiento.
Legitimación: Consentimiento del interesado.
Derechos: Acceder, rectificar y suprimir los datos, así como otros derechos, como se explica en esta información adicional.
Please, confirm that you are of legal age to drink alcohol in the country where you live
Always drink responsiblyThis site uses cookies: Terms and conditions of use